With its e² initiative, Freudenberg is supporting its employees' voluntary commitment to social projects. There have been more than 150 of them so far. It is time to take stock – and have a conversation with Hanno D. Wentzler, Chairman of the e² Steering Committee.
Mr. Wentzler, as part of its DIALOG 2015, Freudenberg founded e², calling on its employees around the world to become engaged socially. How satisfied are you with it at the seven-year mark?
I am personally a bit proud of the way the initiative has developed. At last count, we had 161 approved projects, which we supported with about 12 million euros. The great part is that thousands of employees have become involved, and every cent goes directly into the project, undiminished by administrative costs at our end or on the project side. Even if you put the Freudenberg share into perspective and measure it against the total financial aid that flows from companies through their corporate social responsibility measures, the Steering Committee is sure the program has had a positive impact on human lives. Also, because we support each project in-person on site.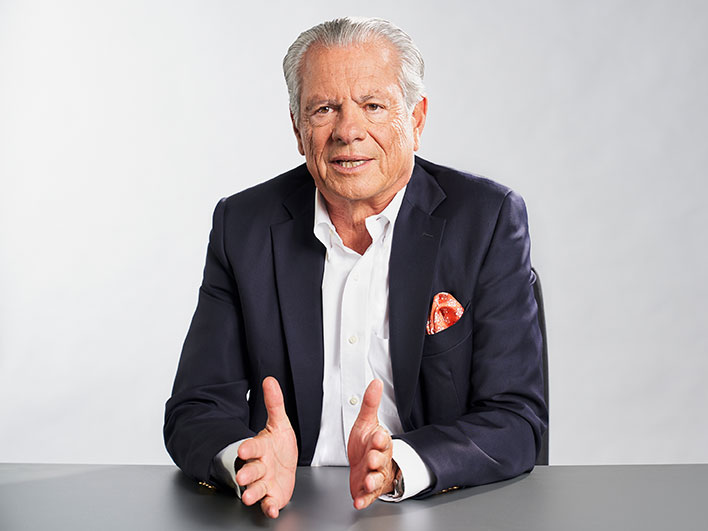 You have become acquainted with more than 150 projects and many of the people behind them. Which of them is the most memorable to you?
Each of the 161 projects! The Steering Committee would not have approved them in the first place if we were not convinced of their aims and purpose. But we could not have managed any of the projects over the long haul without the often-selfless support of our tremendous employees. I deeply admire the passion and dedication of our colleagues as they support these social projects – regardless of whether they involve teaching children to read, building kindergartens or planting mangrove forests.
e² – Together Making a Difference
As part of the DIALOG 2015, Freudenberg called on its employees worldwide to initiate projects promoting education and environmental protection, creating the e2 initiative. A total of about 12 million euros has been spent to fund the 161 projects undertaken so far. The goal of e² is to make a difference for the communities and neighbors at all the Freudenberg locations worldwide.
Requests for funding for new or existing projects can be made at https://esquared.freudenberg.com.
With the start of the pandemic and the war in Ukraine, e² resources supported mask donations and employees involved with aid to Ukraine. In your opinion, what course will e² take in the future?
You're right. So far, we've even veered away from the original goals on three occasions. In an amazing campaign, we planted more than 13,000 trees in 20 countries in honor of the company's 170th anniversary. In 2020 and 2021, the world was severely challenged by the pandemic, which quickly developed into a food crisis. We then responded resolutely, supporting food banks, and shipping a great many containers full of masks around the world. In the same way, we have supported many different organizations that are active in Ukraine and the countries hosting refugees. You know, I think it's perfectly appropriate to treat our guidelines flexibly in extraordinary times. But long-term, I would hope that we mainly support our two core fields, education and the environment, to meet the special needs in these areas.
Read more about the 150th project and how employees at EagleBurgmann have mobilized to help socially disadvantaged children in Houston, Texas.