Freudenberg has succeeded in developing a material that does not catch fire or melt at extreme temperatures and can easily be processed with injection molding. These characteristics have been previously incompatible in the world of plastics. Read on to find out what the Quantix® ULTRA material has in common with superheroes.
Even without Spider-Man, Wonder Woman or the Hulk – our planet is full of super powers. Some of them can be admired in full view, like those of the South American basilisk, an iguana that can run on water. But super powers are also at work in an invisible world: Think about magnetism, sound waves or electricity. While the term "super power" can be traced to the realms of story-telling and adventure, let's talk about characteristics that offer advantages in particular situations. In his work, Dr. Björn Hellbach, a chemist and project manager at Freudenberg Technology Innovation (FTI), is much more comfortable with the latter idea. Yet as he describes what he has developed and brought to maturity with Kira Truxius and Marco Sutter of Freudenberg Sealing Technologies (FST) and FTI colleagues from all different areas, one is tempted to envision certain super powers that they have imparted to a material.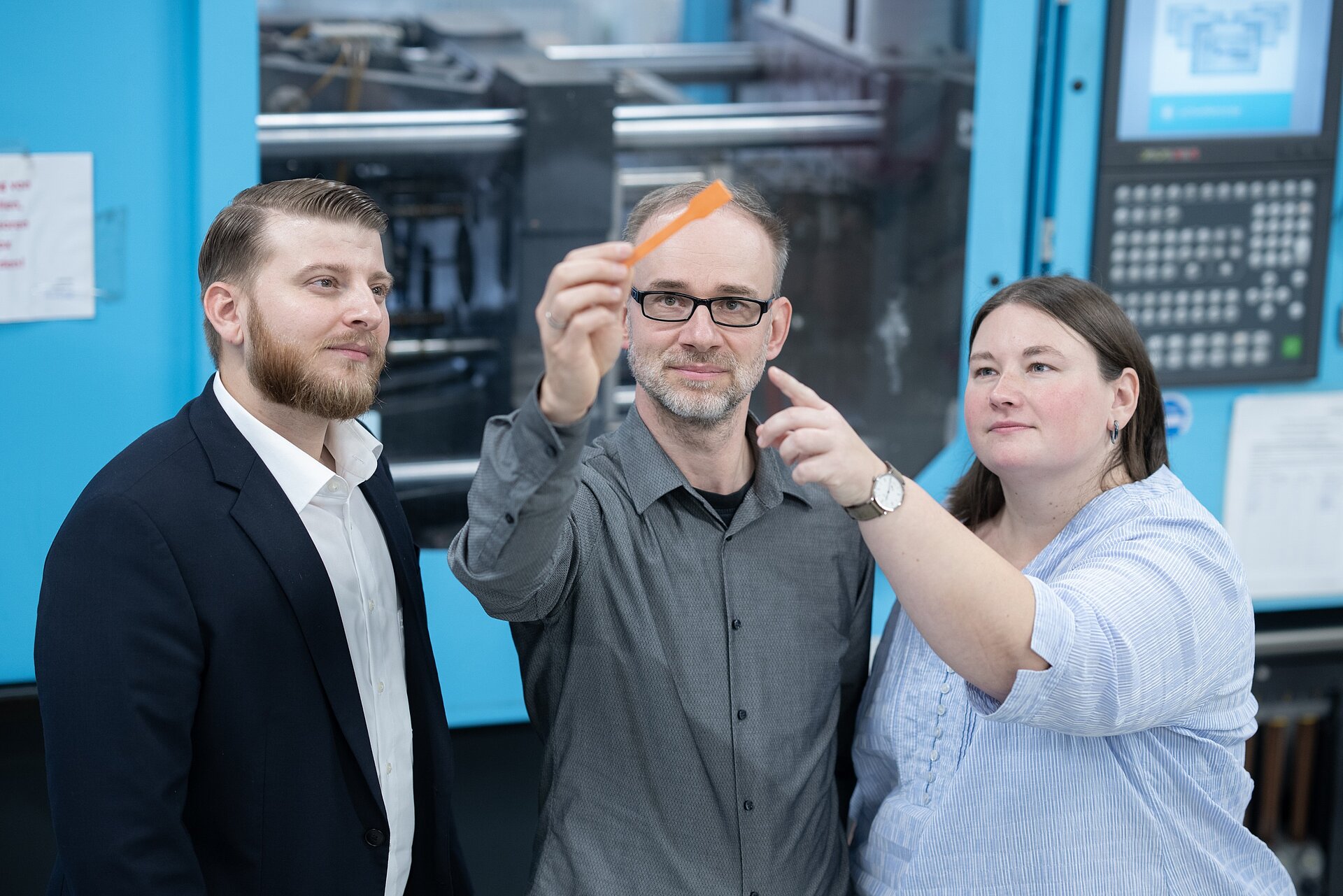 Graduating 'magma cum laude'
Consider a plastic that neither melts nor burns, even at consistently high temperatures of several hundred degrees Celsius, yet still can be processed with injection molding. With this innovation, Freudenberg is opening up the possibility of totally new applications – first and foremost, in electric mobility, where components made of materials from the Quantix® ULTRA family are in high demand. The reason is that parts can be formed for electric-vehicle batteries and their environment with a new patented material. Thanks to its extraordinary fire-retardant properties, the material can help components meet the stringent requirements established for flammability tests in the auto industry, enabling a critical property in electric mobility – safety. During tests, the Freudenberg material even withstood the temperatures reached in liquid magma during volcanic eruptions, without melting or igniting. This aspect is extremely important during thermal runaway.
Thermal Runaway

The term refers to a chain reaction that can occur when temperatures in a battery soar, even to the point of ignition – perhaps after a collision and a subsequent short-circuit. All the components near the lithium ion cell are designed to withstand a thermal runaway with temperatures as high as 1200°C long enough (the specification is more than 5 minutes) to give the occupants time to exit the vehicle.
Every plastic component installed near the battery, including the tubes that supply it with coolant during both normal operation and thermal runaways, need to meet these stringent flame-retardant requirements. In one customer project, Freudenberg teamed up with an automaker to compare cooling lines made of Quantix® ULTRA and various material concepts to a currently unsatisfactory series product made of a thermoplastic. The trials show that Quantix® ULTRA met all the desired requirements.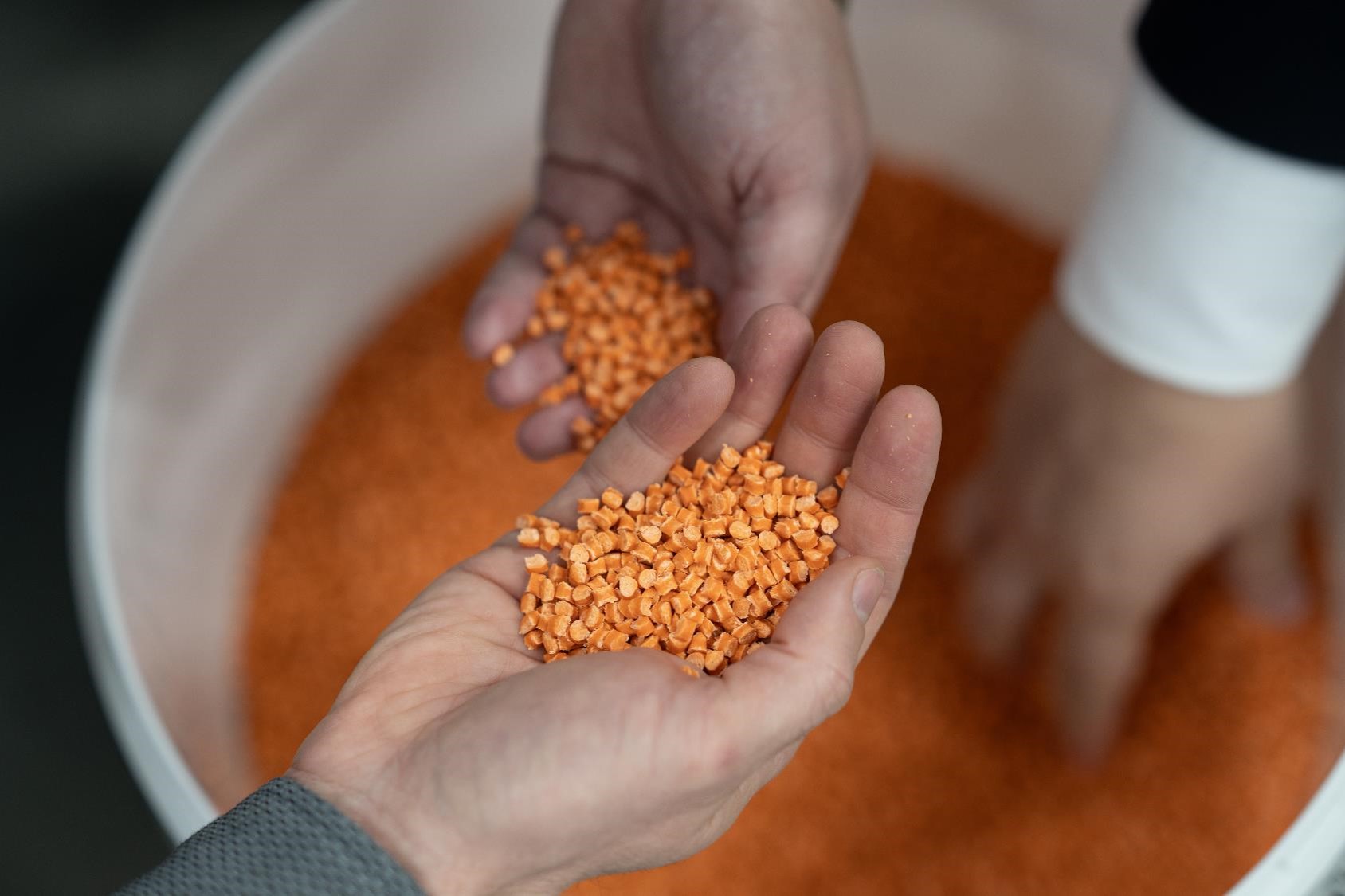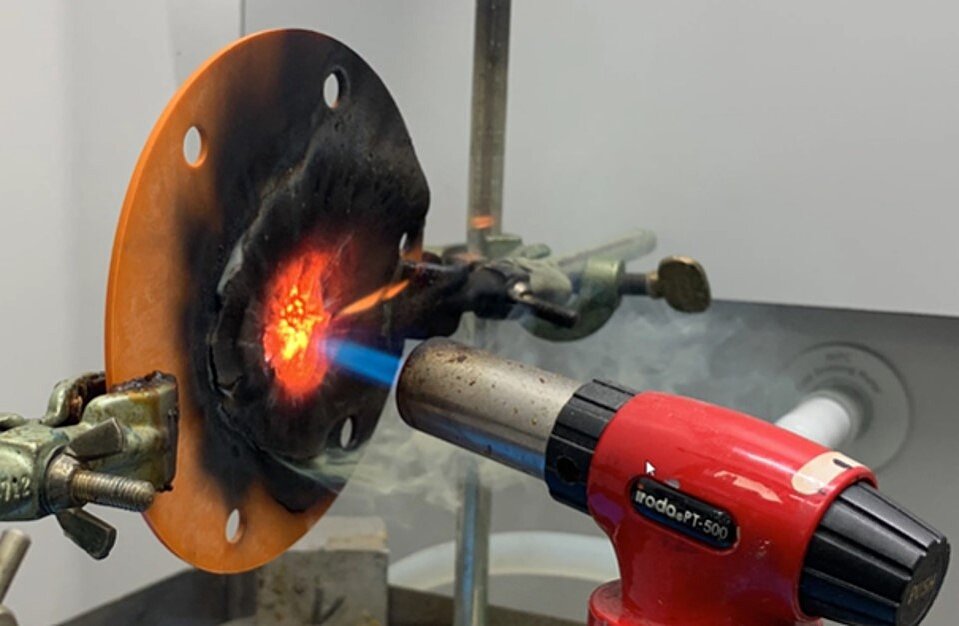 Anyone hoping to understand more about the innovation behind Quantix® ULTRA needs a basic grasp of the three main types of plastics – thermosets, elastomers and thermoplastics – and their characteristics. In the simplest terms, thermosets are hard and brittle plastics that can no longer be shaped thermally once they have hardened. Brake pads and handles on pans are two examples from everyday life. Elastomers can be deformed elastically under tension and pressure. Tires and sealing rings are made of these materials. Both kinds of plastic have something in common: They do not melt. Instead they break down when overheated.
On the other hand, thermoplastics can be melted within a specific temperature range thanks to their chemical structures – as often as desired. Among other things, they are well-suited for processing in injection molding machines. "Thanks to in-depth research and companywide cooperation across Freudenberg, we were successful in using our material to make products that can be manufactured economically in volume, and they don't melt at very high temperatures in the subsequent application," Hellbach said. "Instead, they behave much like a thermoset." This innovative material allows the use of injection molded components that cannot be achieved with normal thermoset materials and whose durability in a fire surpasses all the flame-retardant thermoplastics. That creates the best of two worlds in a single material. This is made possible by a special patented formulation of the material from Freudenberg. It can be strengthened further with the targeted addition of filler such as glass or carbon fibers.
FTI does not only transfer technologies and know-how to the Business Groups, but also promotes the career development of FTI colleagues into the Group.
Dr. Björn Hellbach, chemist and project manager at Freudenberg Technology Innovation
The story of Quantix® ULTRA is a fine example of how Freudenberg employees work together on solutions that actively shape the future. Along with Hellbach, the project manager, several teams from FTI, FST and from other Business Groups participated in the work. FST is now taking over the market launch and ongoing responsibility for the product. And Hellbach is assuming a new role at the Business Group. "FTI does not only transfer technologies and know-how to the Business Groups, but also promotes the career development of FTI colleagues into the Group."
Copyright Headerfoto: willyam/stock.adobe.com