Battery and fuel cell business
The new business unit Freudenberg e-Power Systems (FEPS) has been bundling the company's battery and fuel cell business into one organization since last year. The latest developments show why the move has paid off.
A story of new partnerships and a giga factory for battery packs: There is a lot happening at the new business unit Freudenberg e-Power Systems as e-mobility continues to make inroads into the heavy-duty sector. Freudenberg has consolidated its expertise to meet the rising demand for zero-emission solutions. Freudenberg e-Power Systems helps customers with everything from application development to production, startups and services.
Partnership with LG Energy Solution
Strong solutions especially come from strong partnerships. That proved to be true for Freudenberg's recently concluded contract with battery manufacturer LG Energy Solution. The company has broad expertise across the technology's spectrum and is one of the world's leading manufacturers of lithium-ion batteries. Its products stand out for their unusual robustness and long operating lives. With the contract's help, Freudenberg plans to supply the growing market for these technologies in Europe and North America.
The agreement includes 19 gigawatt hours of lithium-ion batteries. The capacity is sufficient to equip more than 50,000 buses and trucks with battery systems. "The partnership with LG Energy Solution strengthens our world-leading battery products for the bus and truck market. Together we are in a position to offer our customers a unique lineup especially tailored for the market's demanding requirements," said Max Kley, CEO of Freudenberg e-Power Systems. Batteries for commercial vehicles must withstand significantly increased energy throughputs, which can be 11 times those of a lithium-ion battery for a passenger car.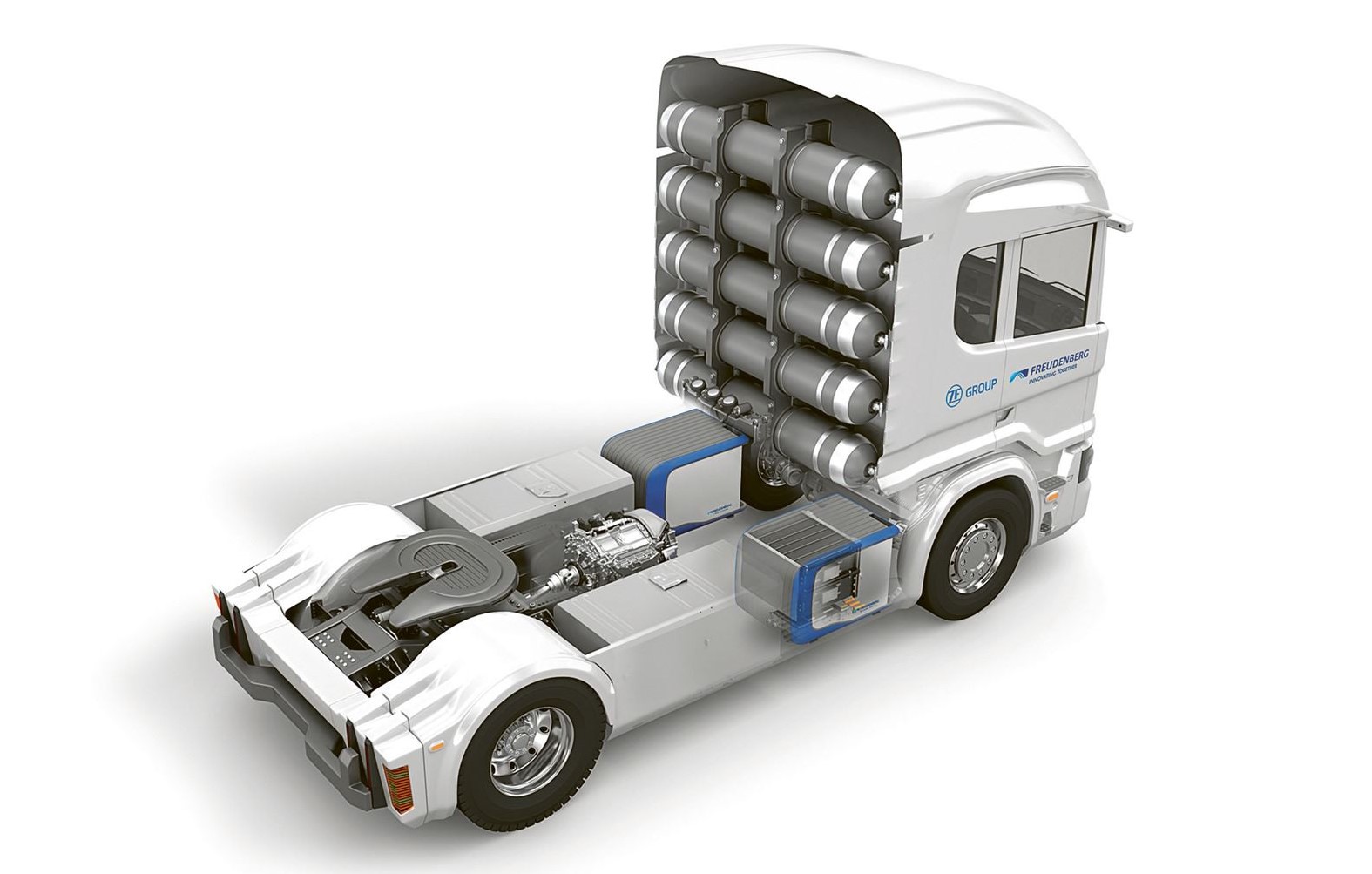 Freudenberg becomes sole owner of XALT Energy
Freudenberg has acquired the outstanding shares of the joint venture, XALT Energy, which has become part of Freudenberg e-Power Systems. The business unit develops and produces battery cells as well as fully integrated battery packs for the commercial vehicle and shipping industries. XALT has 550 employees working at two locations in the U.S. state of Michigan.
Freudenberg had already acquired a majority stake in the American company in 2019. The now completed acquisition of the company underscores Freudenberg's long-term strategy of embracing electric mobility and concentrating on battery and fuel cell technology.
Common cause with ZF Friedrichshafen
Successful partnerships love company. Freudenberg has teamed up with ZF Friedrichshafen in a long-term collaboration. An initial joint research project was already underway in 2021, developing fuel cell powertrains for long-distance bus platforms. Now a highly integrated, hybrid fuel cell-battery drive system for heavy commercial vehicles is on the agenda. It is supposed to completely replace traditional diesel powertrains. The project is initially setting its sights on truck and bus applications. The plan is to later transfer the technology to rail and special vehicle systems, such as agricultural and construction vehicles and marine applications.
Freudenberg battery systems are bringing a total driving distance of more than 60 million kilometers onto the road.