Occupational safety – the fun way
Does occupational safety always have to be a solemn affair? The two winning teams of Freudenberg's "We all take care" award, an initiative for health, safety and environmental protection, demonstrated this doesn't have to be the case – there is, in fact, a different way.
Freudenberg's "We all take care" award is presented each year in late April or early May. The award is the Group's initiative for health, safety, environmental protection and responsibility for society. Throughout the year, Business Group employees around the world take a close look at HSE issues at their respective sites, implement improvements and submit them for consideration as official "We all take care" projects. Business Group juries select a winner from all the entries which then goes on to compete for the overall "We all take care" award. A Freudenberg jury consisting of members of the Board of Management, Corporate HSE, Freudenberg Technology Innovation and works councils then selects the winner or – as was the case this year – the winners from the finalists.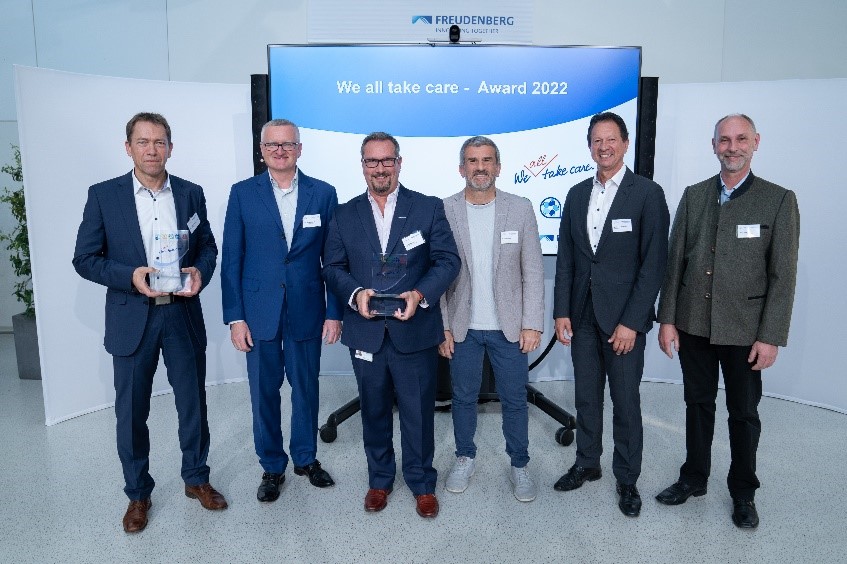 In early May, teams from Freudenberg Filtration Technologies (FFT) in Johannesburg and Freudenberg Home and Cleaning Solutions (FHCS) in Weinheim were able to impress the jury with their projects. Each team took home a winning trophy. By focusing on gamification in their projects, both teams demonstrated that mandatory HSE training can definitely be fun. The reason the jury chose the two projects is plain to see:
"They show how important it is to make learning content interesting and interactive. This motivates employees and significantly improves their understanding of the content.
When it comes to the prevention of accidents and unsafe situations in all areas of HSE, training is a key aspect" said Iris Kusche, Head of Corporate HSE.
FFT's project had overcome language and cultural barriers at the site by communicating Freudenberg's HSE standards in an engaging way. FHCS developed a game that adopted a fun approach to familiarizing employees with tools that analyze HSE events, while also communicating the theory and practical aspects of Freudenberg's safety culture.
Less energy & better ergonomics
Second place went to Freudenberg Performance Materials (FPM) in Taiwan. Here, the project team had changed the shape of a key process component to significantly reduce energy consumption in the production of spunbonded nonwovens at the site.
Third place went to the team from Vibracoustic (VC) in Burgos, Spain. To help their employees, the team improved the ergonomics of the calibration machine, enhancing not only physical well-being but also increasing efficiency.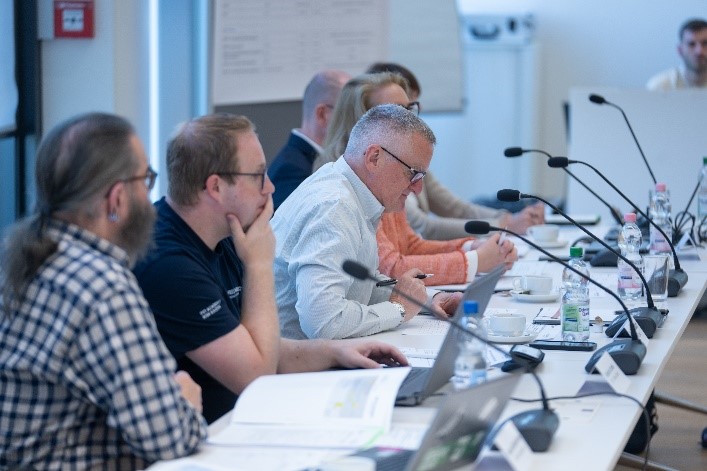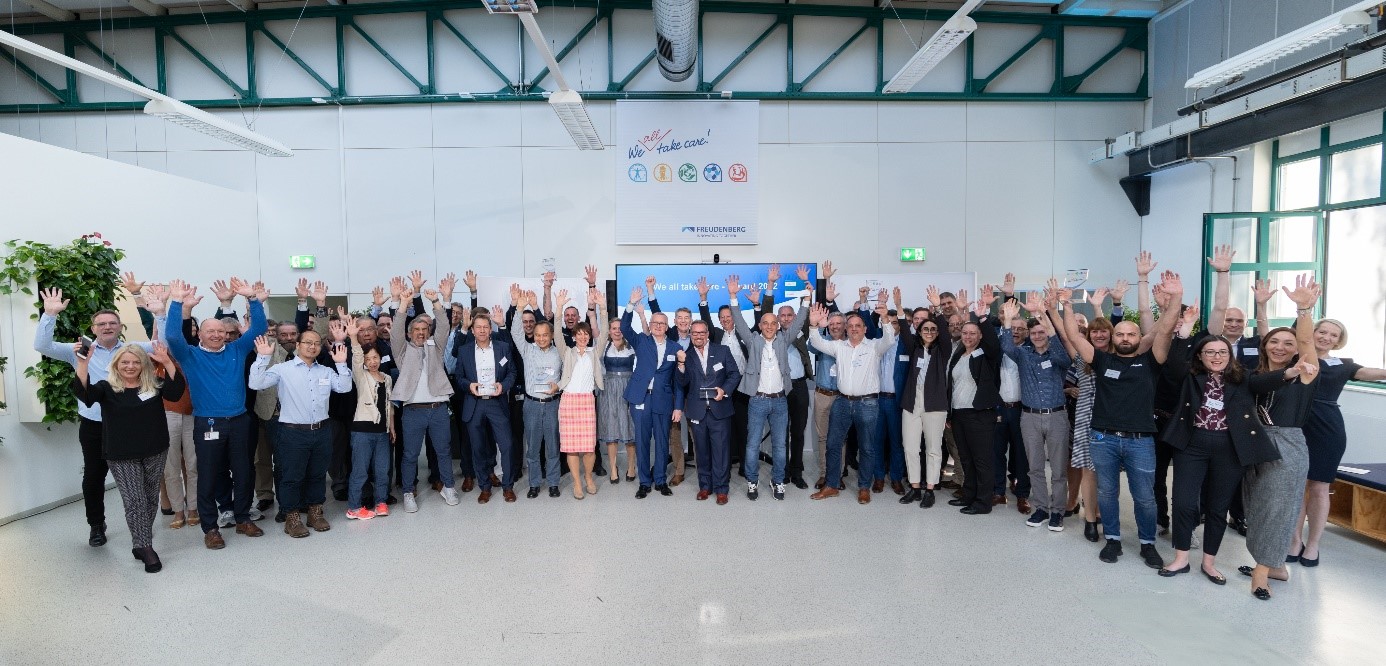 Climate change & a tornado
In addition, two special prizes were awarded: Freudenberg Service (FSV) in Weinheim received an award for its commitment to raising awareness of climate change and sustainable behavior among young people in technical apprenticeships. And Japan Vilene Company (JVC) and its subsidiary, Hanns Glass, were honored for their cooperation with colleagues from Weinheim, including the plant fire service, in dealing with the crisis unleashed at the Paderborn site when it was struck by a tornado.
283 projects were submitted this year – more than ever before.