Process automation – the key to the future
When it comes to ensuring Freudenberg's long-term future competitiveness, this year's Global Innovation Forum (GIF), which took place in Weinheim on May 24, came to a firm conclusion: The automation of production processes is key.
GIF is considered to be the most important innovation event within the company. Over the course of the day, Freudenberg's global research and development community exchanged their ideas on production process automation, shared best practices and discussed future applications and technologies.
New technologies leveraged and combined ​​​​​​​
"The proportion of manual activities is still very high in our country – particularly in the manufacturing industry. To meet the challenges of the future, we need to significantly increase our activities in the field of automation," says Dr Niko Reuß, Head of FTI, which organized this year's GIF. "Automation makes it possible for us to respond to trends such as the looming shortage of skilled workers, while continuing to improve quality, productivity and sustainability. Today, we have a range of solutions and technological developments at our disposal: Digitalization, the Internet of Things, artificial intelligence, robotics, cloud computing and big data. Now the challenge is to combine these opportunities in an intelligent way."
The proportion of manual activities is still very high in our country – particularly in the manufacturing industry. To meet the challenges of the future, we need to significantly increase our activities in the field of automation.
Dr Niko Reuß, Head of FTI
As part of the forum, ten Business Groups presented concrete automation solutions and projects at their sites in the form of a trade fair. Freudenberg Technology Innovation (FTI) and the Freudenberg Training Center also presented activities in this area.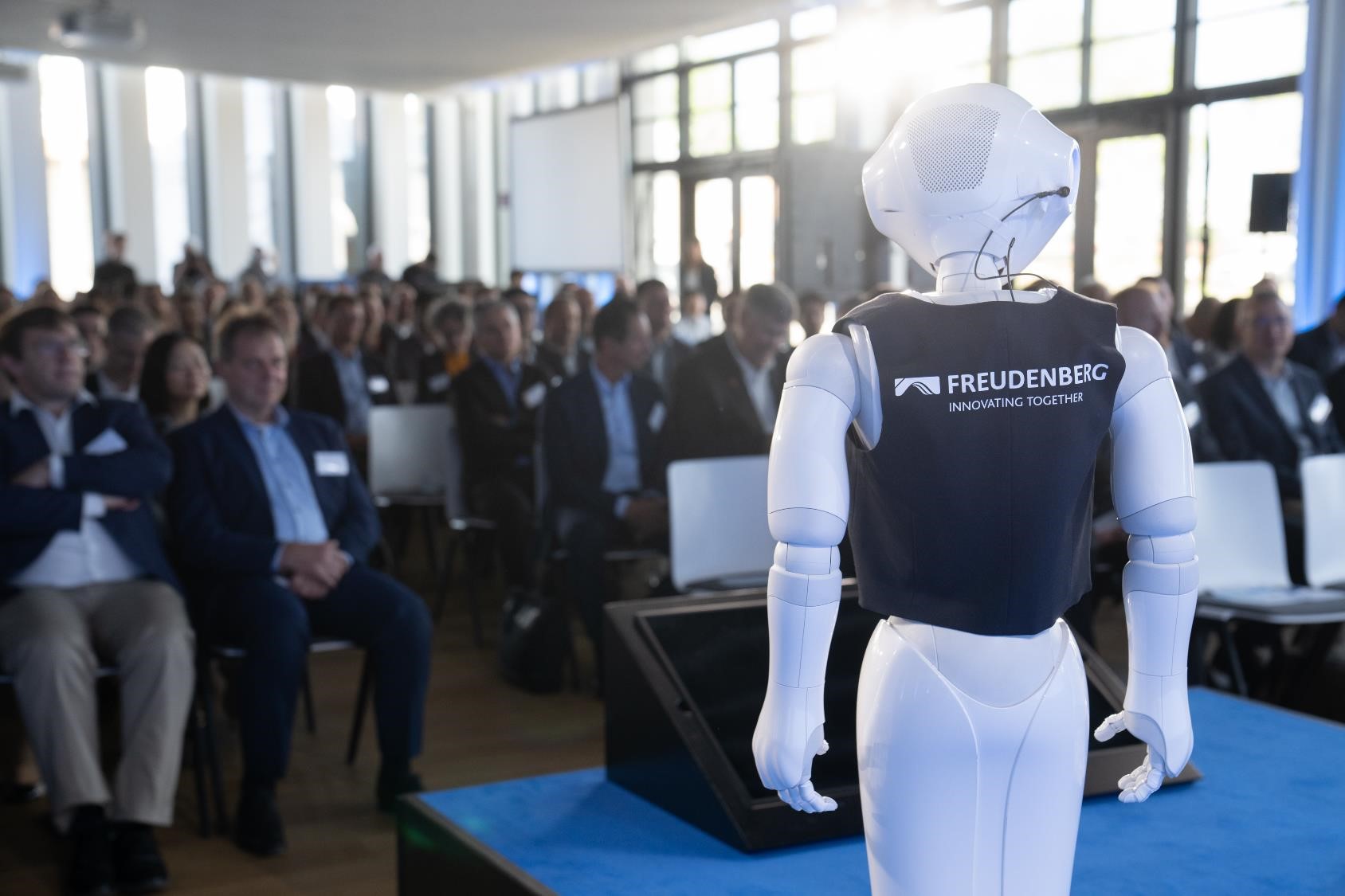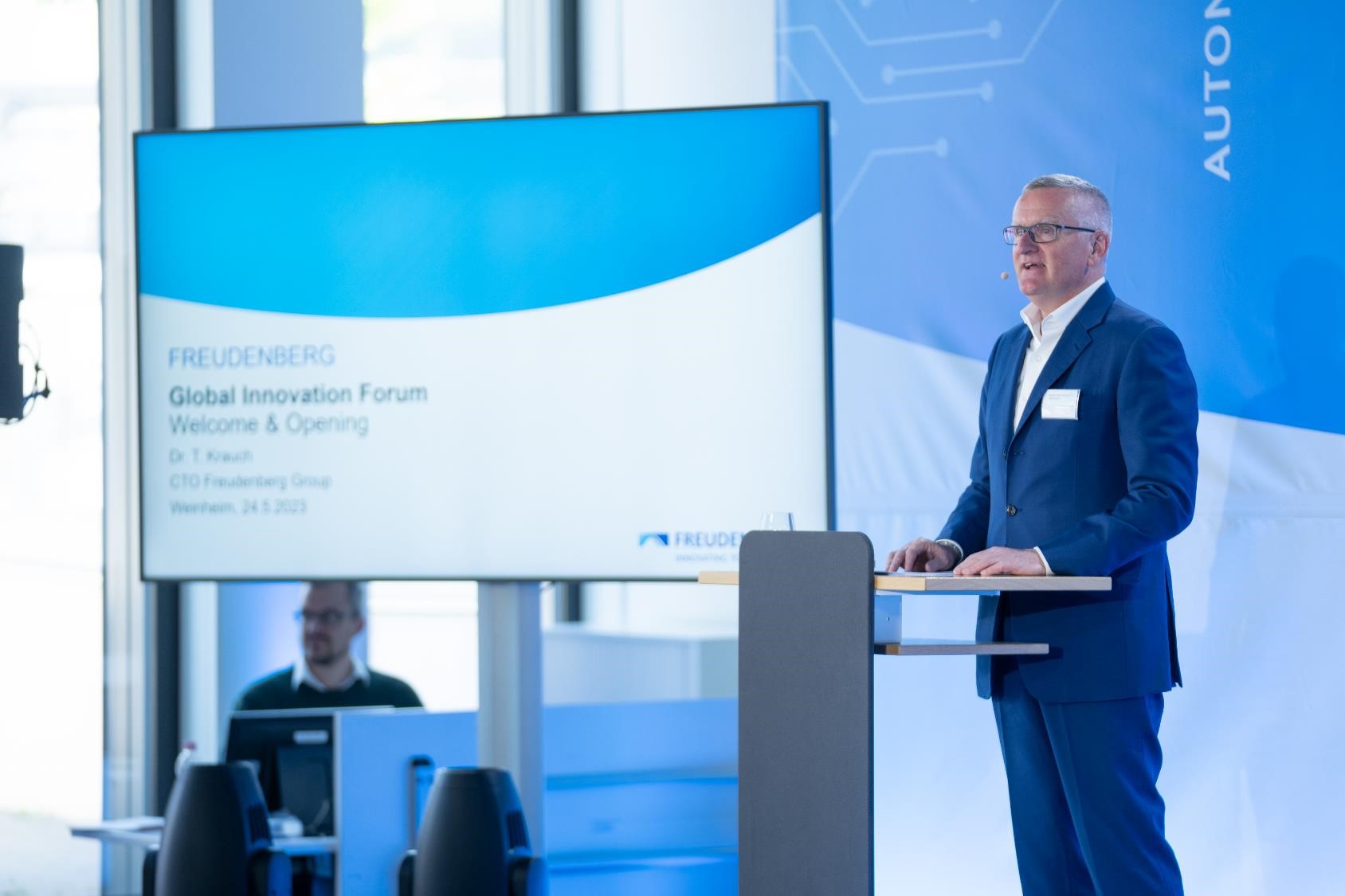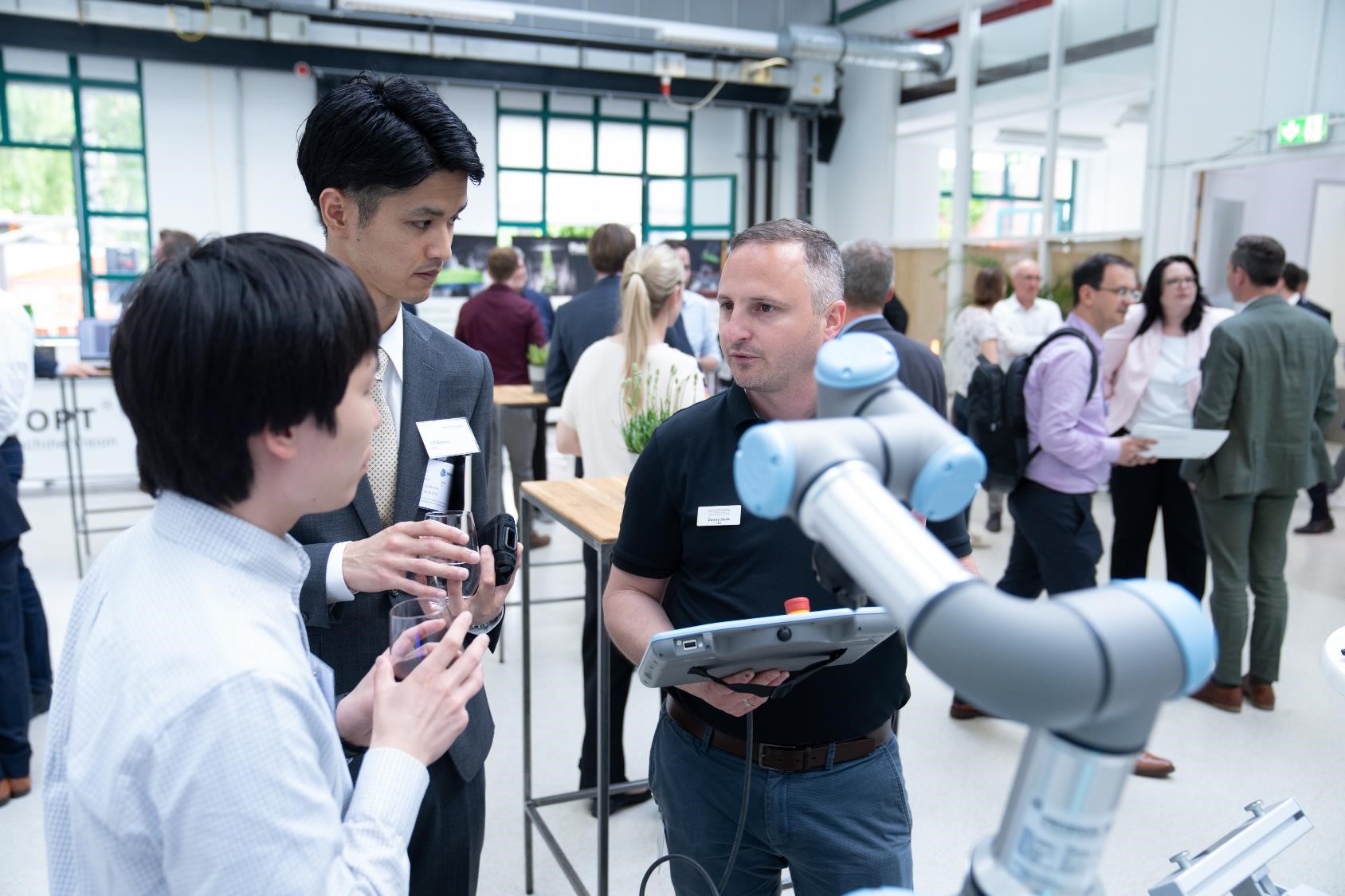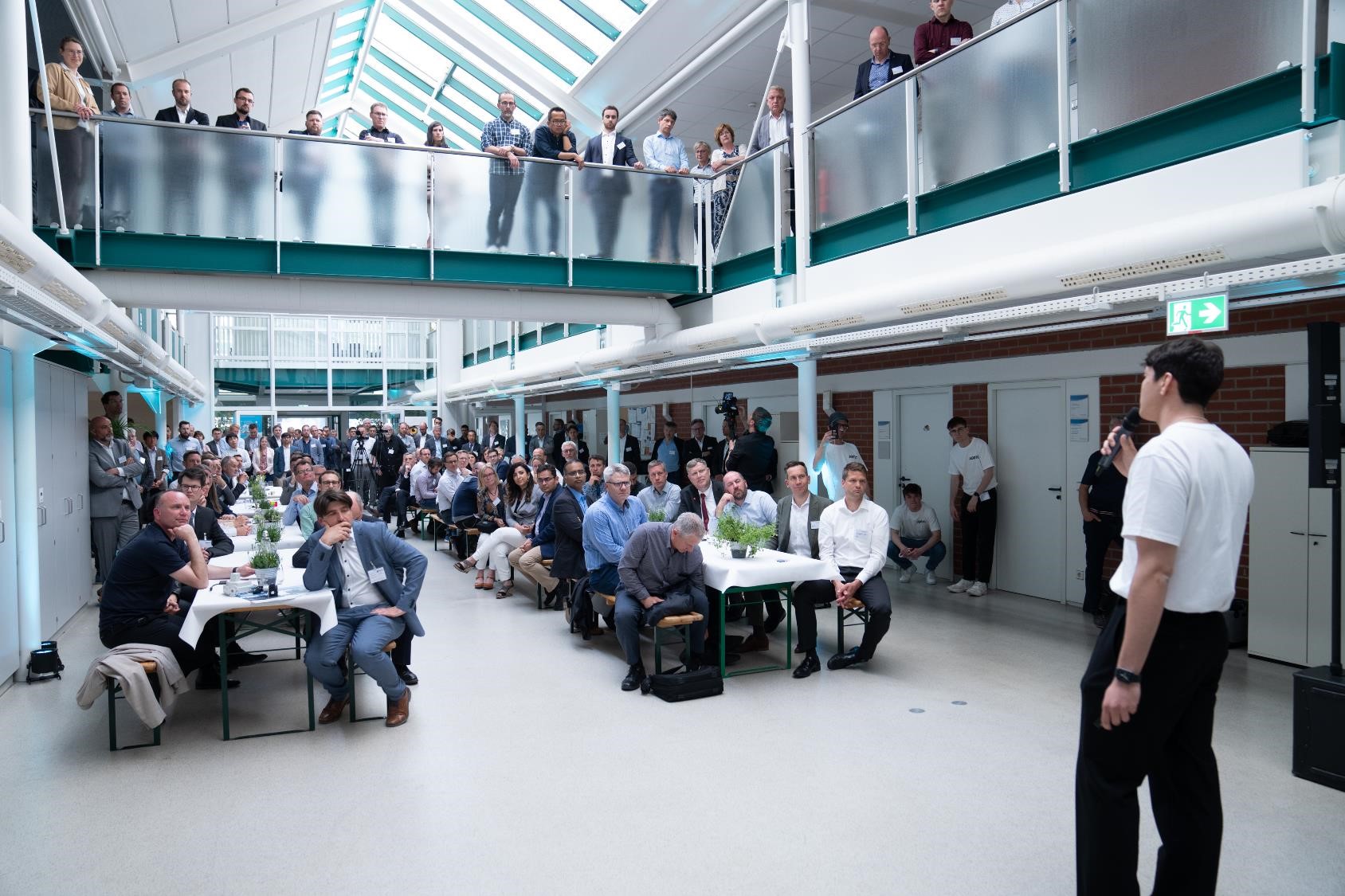 Open Innovation Challenge
Alongside representatives from Freudenberg, a small number of external companies also took part in GIF for the first time. They had previously been called on to work on concrete solutions to Freudenberg-specific issues as part of an Open Innovation Challenge. The results were presented at GIF. The two topics were "Automated handling of pleated filters" from Freudenberg Filtration Technologies (FFT) and "Part separation of TPE/rubber parts to enable high-speed picking by robot/vision bin" from Freudenberg Home and Cleaning Solutions (FHCS).
"We had already publicly advertised these topics in advance and were looking for very concrete solutions," explains GIF organizer Dr Alexandra Heislitz of FTI. "We received some 60 applications from start-ups and young companies; 20 of these were shortlisted with their solutions. A handful of them then pitched at GIF. The most convincing will now work with one of the two Business Groups. This form of collaboration between established companies and start-ups – called venture clienting – is accelerating in the business world. The business model focuses on combining the strengths of a large company (e.g. resources, experience, industry knowledge) with the innovative ideas and agility of start-ups. The aim is to co-develop products or services.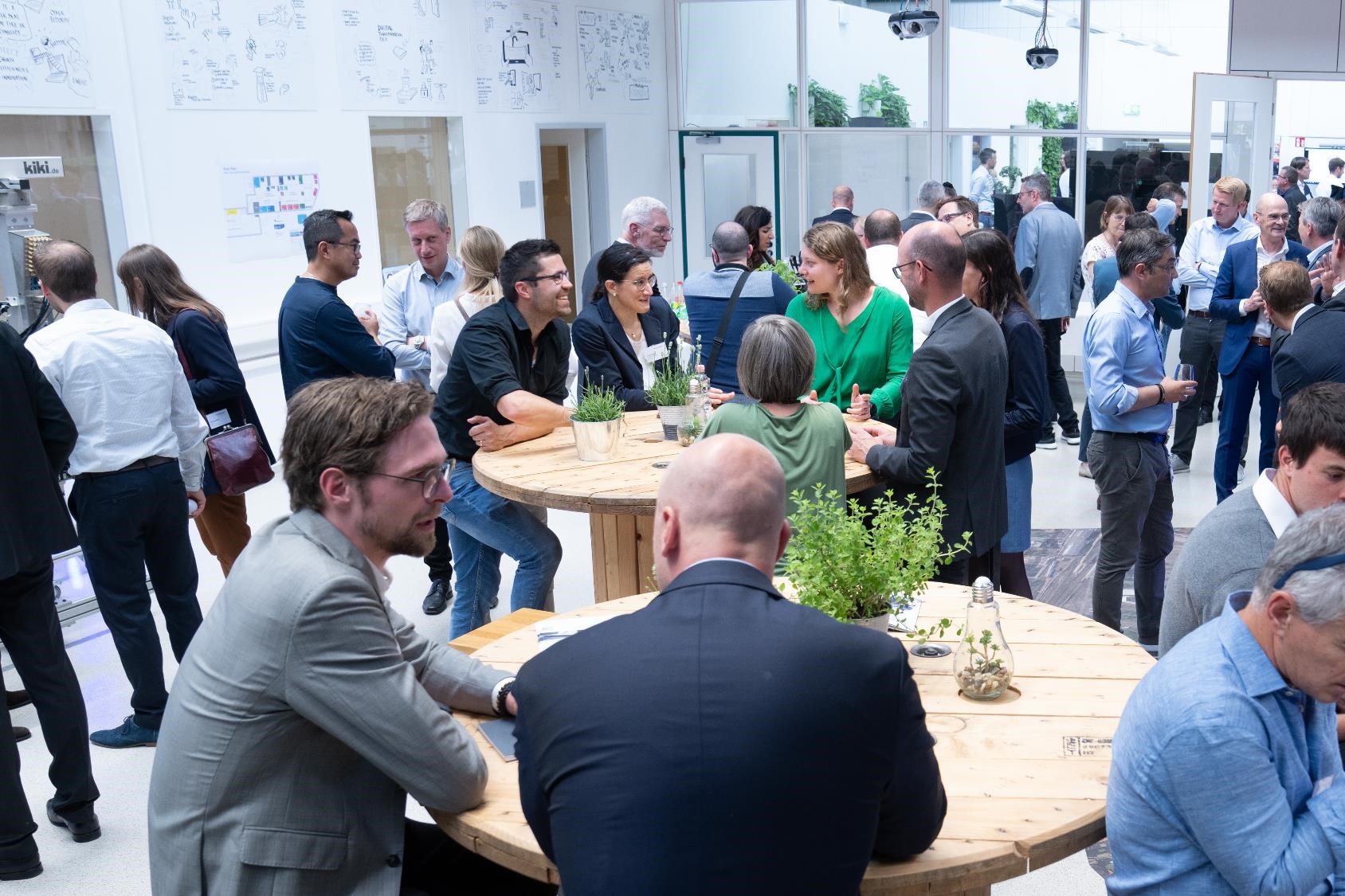 The traditional R&D Talk took place one day before GIF. The event has become an established part of the R&D community at Freudenberg. The aim of the R&D Talk is to facilitate networking within the R&D community and to initiate an exchange on relevant topics.
Once again, automation was the focus of the discussions. For the first time, external network partners and companies such as Wandelbots, Halocline, Visual Components and Innok Robotics presented automation-related products and services on the sidelines of the R&D Talk. Such companies produce, for example, autonomous factory vehicles, 3D industrial software or simulation solutions for production areas.
Freudenberg Automation Panel
In order to initiate and promote an active exchange between the Business Groups on this topic beyond GIF, automation experts have teamed up to form the Freudenberg Automation Panel. The aim is to co-develop solutions for short and medium-term problems across the Business Groups. "On the Automation Panel, we take the opportunity to identify common challenges and learn from them.
For example, industrial image processing to control processes or robots is essential for many Business Groups," explains Dr Steffen Wiendl, Head of Process Technologies at FTI and coordinator of the Automation Panel.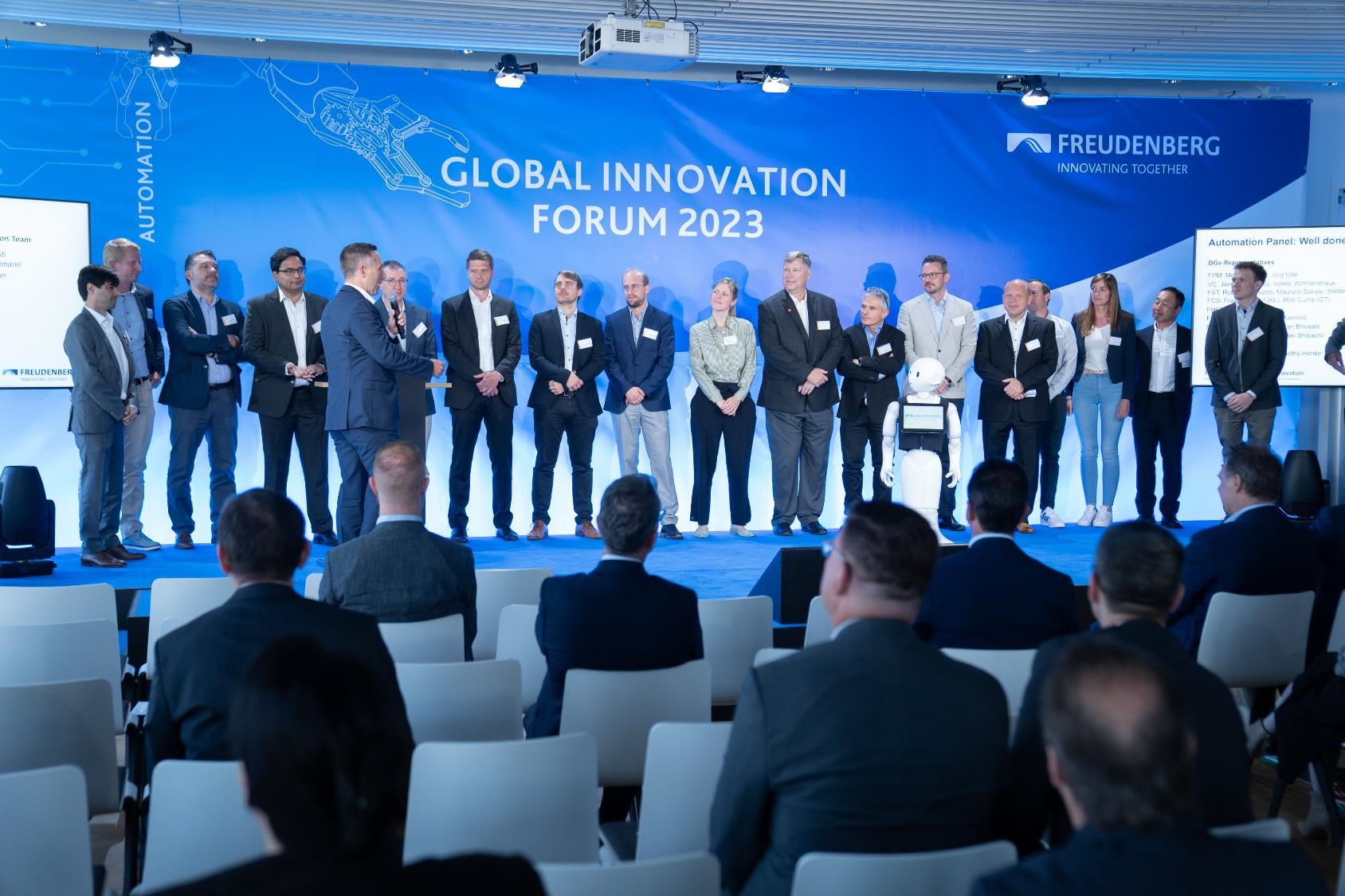 What is new is that we can now automatically analyze this data and use it for algorithms. These algorithms are then able to control production in an effective and resource-efficient way.
Dr Steffen Wiendl, Head of Process Technologies at FTI and coordinator of the Automation Panel
Among other things, his focus is on making even better use of data in the future to improve the efficiency of technological systems and thus the entire value chain. "Collecting machine and scrap data, for example, is by no means new," says Wiendl. "What is new is that we can now automatically analyze this data and use it for algorithms. These algorithms are then able to control production in an effective and resource-efficient way."