... at Freudenberg Filtration Technologies and Freudenberg Performance Material in Brazil
All of us have basic human needs. Feeling validated, appreciated, and included is one of them. But to enjoy the same opportunities as men, women often have to invest more time and devote greater energy, resilience, and commitment – particularly when it comes to the labor market.
In honor of International Women's Day this year, two Business Groups in Brazil, Freudenberg Filtration Technologies and Freudenberg Performance Materials, organized a special week to discuss issues relevant to women and to draw attention to the importance of a world with equal opportunities. The event brought together many inspiring and self-confident women who shared their success stories and insights, focusing on aspects such as self-reflection, self-confidence, and self-criticism.
On the first day, the topic, 'Challenges of Including Women in Companies,' was discussed in a workshop led by Mariana Sarmento, HR Director of Klüber Lubrication South America and Australia, Chem-Trend and SurTec. The 30 women present learned about gender diversity and exchanged ideas on the barriers to achieving gender equality, the impostor syndrome, unconscious bias and the importance of affirmative action.
On the second day, a further workshop entitled, 'What is your story?' was held. Led by an external guest, Sandra Siqueira, a psychologist and businesswoman, the workshop highlighted the value of women in their different roles. Mothers, daughters, and wives of all employees were also invited.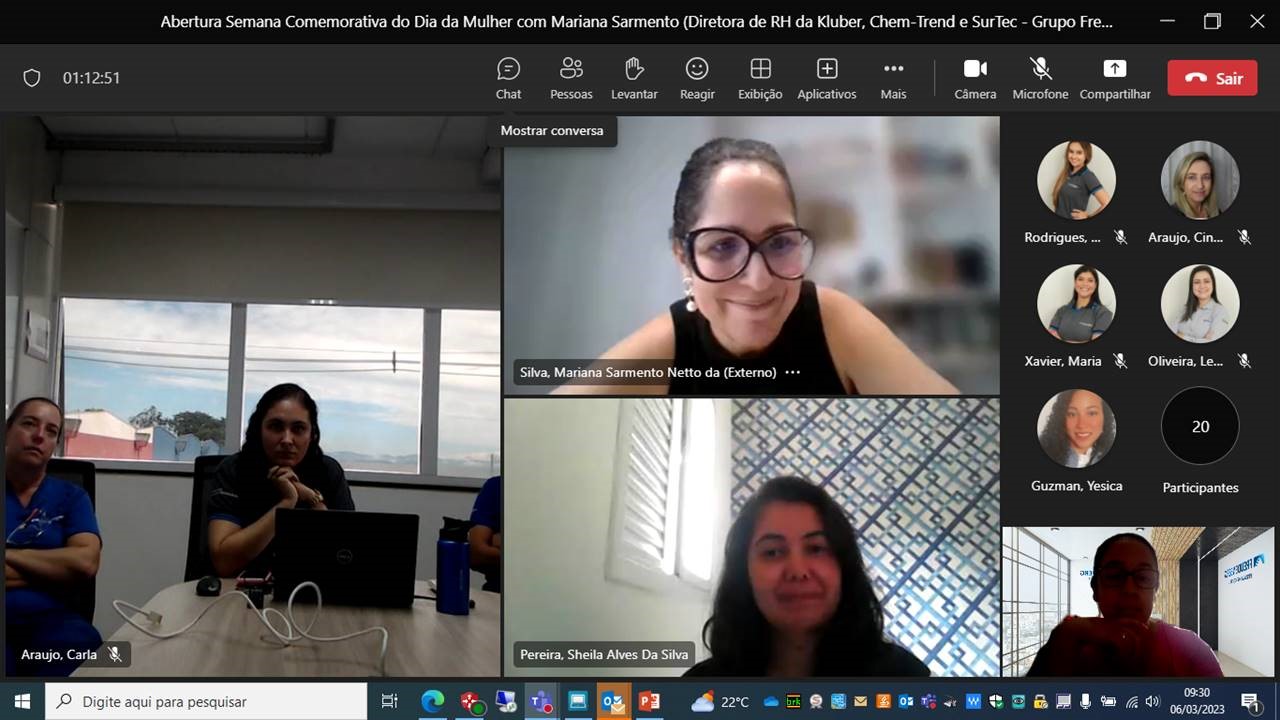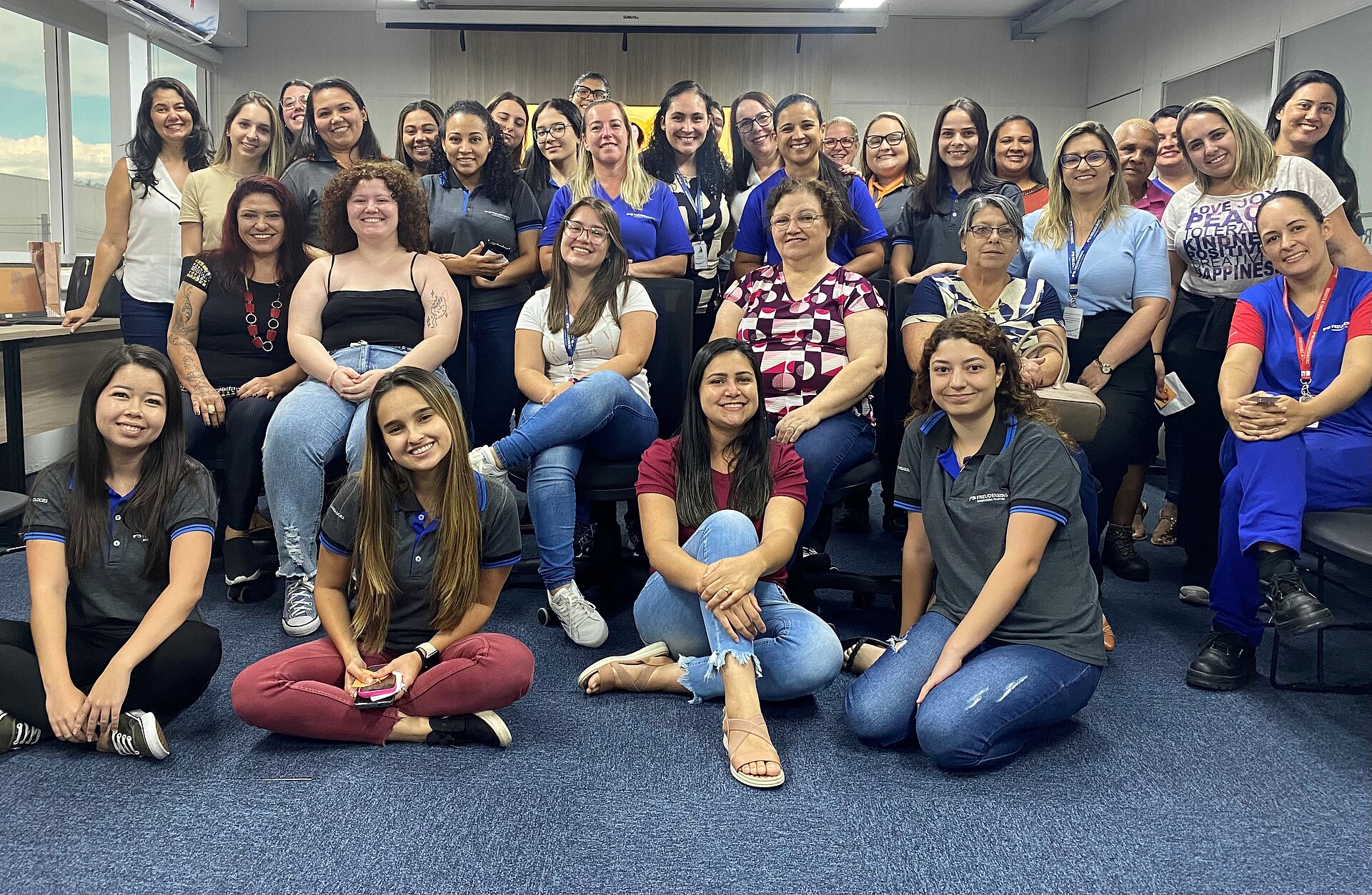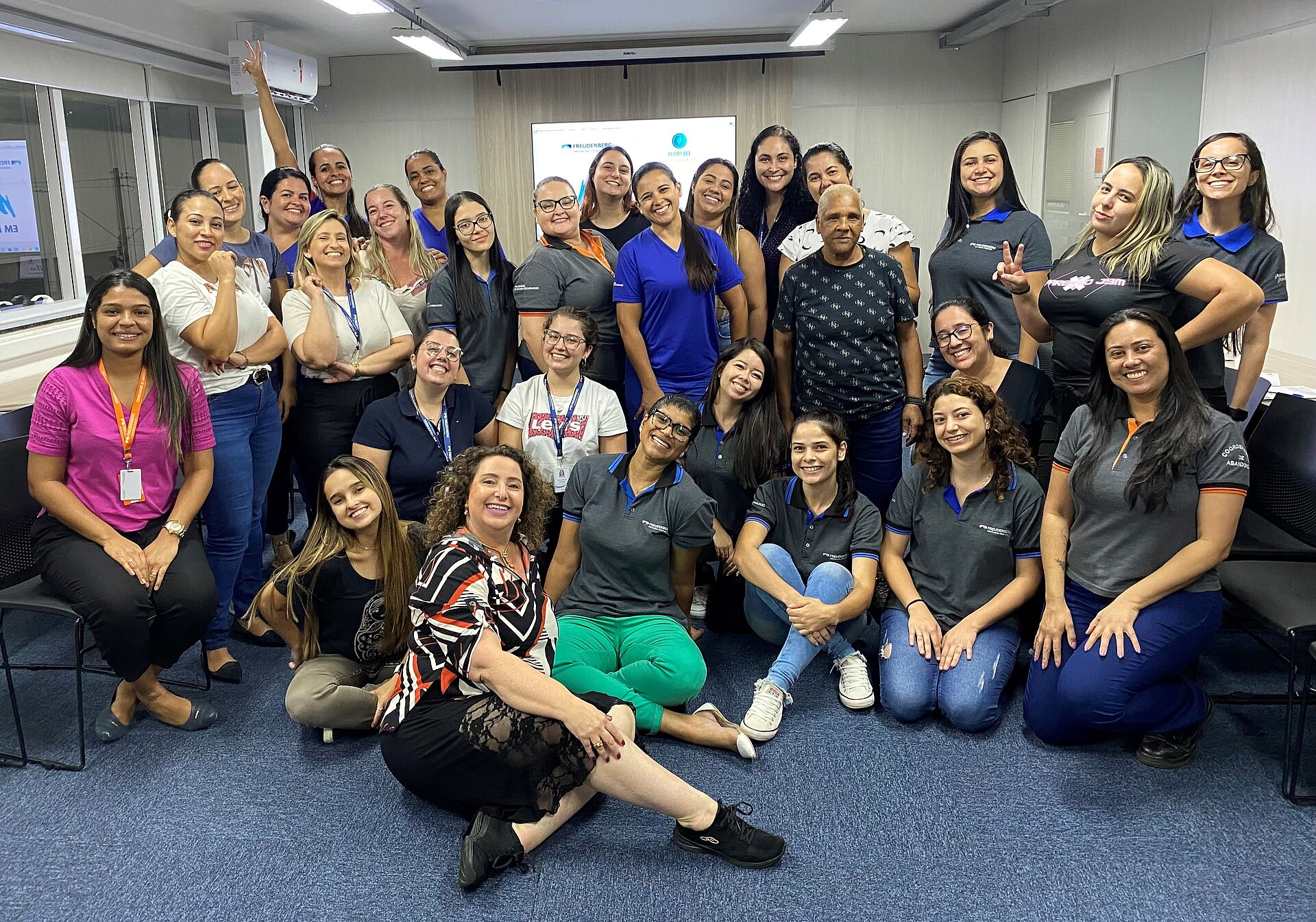 The third day provided an opportunity to participate in the Freudenberg Group's Women@Freudenberg global virtual networking event.
The fourth day created a space for women to reflect on the power of their body image in managing their emotions and emphasized the importance of a good work-life balance. A ludic activity with dance and free movement was offered to generate self- and body awareness. Stella Aguiar, businesswoman, coach and behavioral analyst, was the guest of the day at the 'Women on the Move,' workshop.
On the fifth and final day, participants explored the question: 'What does it mean to be successful?' Karla Clarinda, career coach and writer spoke about mental health, fears, limiting beliefs, mindset, dreams and achievements.
"The week allowed us to take a moment for a few hours each day to talk about issues relevant to women's personal and professional lives. It was a starting point for changing attitudes. Some women who were concerned about going back to university are now looking for a place. Others who thought they could not grow professionally are pursuing new and old dreams again," says Carla Araújo, HR Coordinator at FPM and FFT.