Following the recent commissioning of its new plant in Valinhos, known as the capital of the "Purple Fig," EagleBurgmann wanted to present something remarkable from the region to its first-time visitors to the site. What better than a fig?
The challenge lay in turning a humble fruit into a unique gift. A solution was soon found, however, when the company's CEO, Rodrigo Vilela, remembered that he had once purchased a ceramic fig made by an artisan in Valinhos.
To transform what was already an unusual welcome gift into a unique work of art, EagleBurgmann enlisted some helping hands in the shape of several budding young artists. Supervised by FEAV - Valinhos (a community project supported by e² in partnership with EagleBurgmann), the children were invited to paint 500 ceramic figs during their vacation.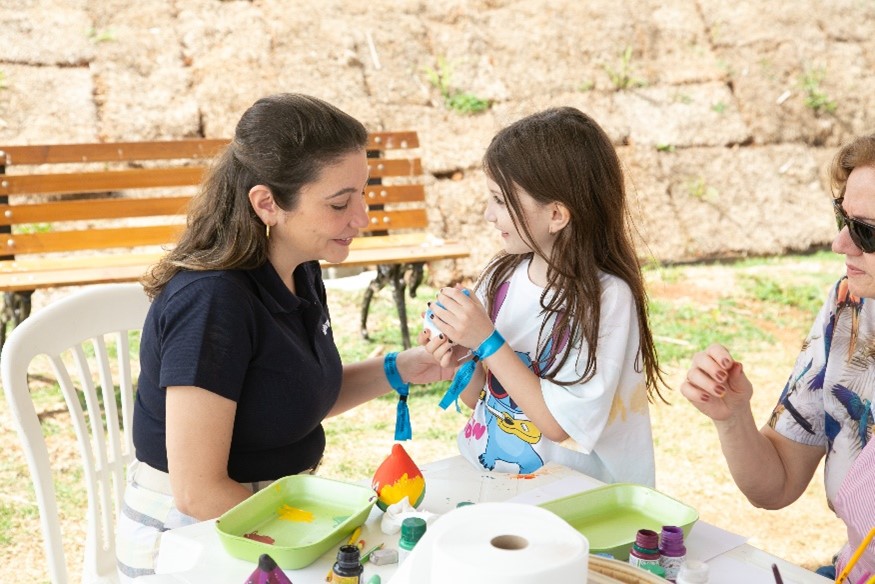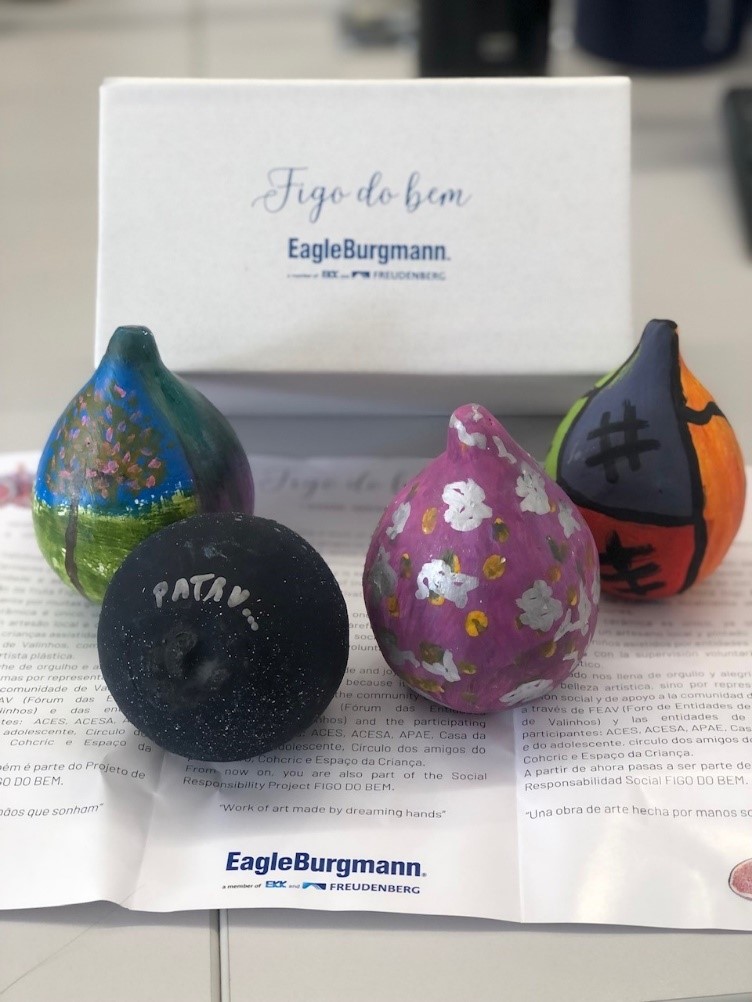 Figs have been around for thousands of years. Archaeologists believe the fig tree (Figus carica) may in fact have been among the first-ever cultivated plants. Originating from the Mediterranean region, the fig arrived in Brazil with the Portuguese in the 16th century. Most cultivation now takes place in the region of Valinhos in the vicinity of São Paulo. Since it adapted so well to the climate, the fig soon became popular throughout the country.