Energy experts analyze Japan Vilene sites
In October this year, the Japan Vilene Company, a Freudenberg Business Group, partnered with three "Bee" representatives from Freudenberg Service in Weinheim to identify energy efficiency and CO2savings potentials at its Shiga and Tokyo sites.
Freudenberg has set itself the goals of reducing CO2 emissions by 25 percent by 2025 and of becoming carbon neutral by 2045. The Group has identified 4 steps it sees as necessary to achieving its goals, consisting of reducing energy consumption, electrifying processes, purchasing and producing green electricity, and offsetting CO2 emissions.
The "Be energy efficient" initiative, or "Bee" for short sets out a basis for uniform and comparable energy standards in the Freudenberg Group. As an important part of the sustainability project "Sustainability drives Climate Action," the initiative has been uncovering the savings potential of Freudenberg sites since 2019, focusing in particular on the topics of energy consumption, process technology and the energy efficiency of existing buildings and new buildings.
As part of a "Bee Advanced Analysis," a three-person energy efficiency team from Freudenberg Service recently visited Japan Vilene's Shiga and Tokyo sites for several days, where they examined the production processes and supporting systems.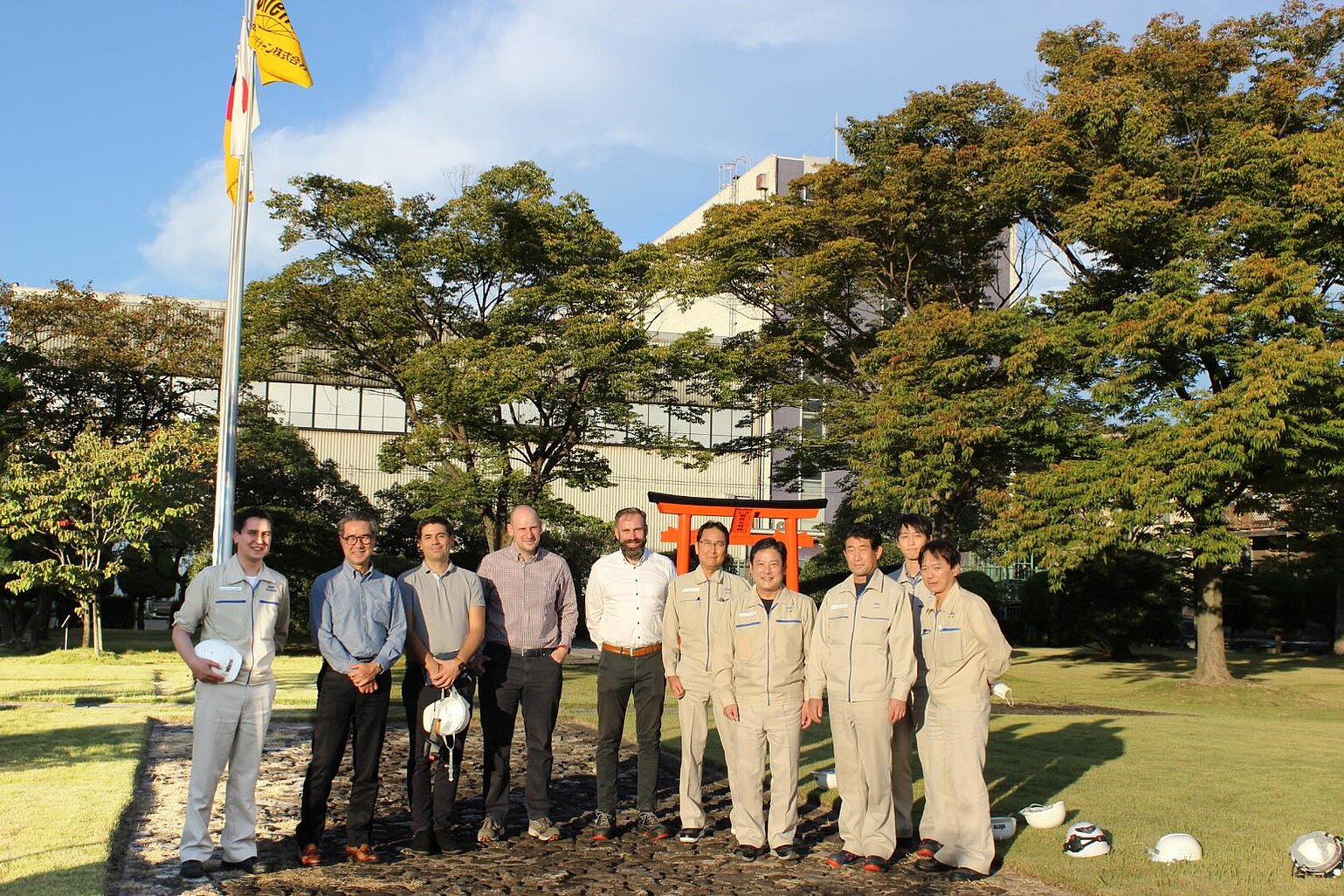 Atsushi Shimoda, CTO of Japan Vilene Company, and the responsible departmental heads and employees met with Freudenberg Service's "Bee" team to exchange insights and engage in discussions. Such insights then provided the basis of a stock-take of all consumption data and a comprehensive analysis of energy generation to energy consumption in the processes, and energy regeneration potentials at Japan Vilene's plants in Shiga and Tokyo.
Speaking about the "Bee" team's visit to Japan, Atsushi Shimoda, said: "We will promote all the recommended energy-saving activities, including the findings of the analysis, and will continue to formulate our Business Group roadmap to achieve carbon neutrality, while keeping a close eye on the use of clean energy."
The findings are set to be available in late December. Implementation of the measures will significantly reduce energy consumption at the Japan Vilene sites and play a major role in lowing CO2 emissions.
We meet the people behind the "Bee" energy experts at Freudenberg Service …

Jens Hammer: Head of Energy Services
With more than ten years' experience in industrial energy consulting and an industrial engineer, Jens Hammer joined Freudenberg to work in European energy procurement, portfolio management and regulatory issues. He specializes in ISO 50001 energy management systems and DIN EN 16247-1 (ISO 50002) energy audits.
Paris Chatzitakis: Project Manager Energy Services
Paris Chatzitakis is a chemical engineer (MEng) with an MSc in energy systems. He has more than ten years' experience in R&D of heating and cooling systems (HVAC), steam and waste-heat management systems. He specializes in absorption and adsorption chillers/heat, pumps/heat transformers, and thermal storage.
Dr. Manuel Unger: Project Manager Energy Services
Dr. Manuel Unger holds a PhD in energy engineering. He has more than five years' experience in R&D and the analysis of industrial energy systems. He specializes in energy efficiency in compressed air systems and sits on a national committee that issues nationwide recommendations on this topic. Dr. Unger also focuses on interdisciplinary technologies such as vacuum, hydraulics, fans and refrigeration.