Digital dilution is decreasing footprint and customer costs
A strong commitment by Freudenberg to digitalization is benefiting more than the company itself. At Chem-Trend, a business in the Freudenberg Chemical Specialties Business Group, customers are benefiting from innovative solutions designed to improve accuracy while advancing sustainability efforts.
Chem-Trend produces industrial release agents that are often sold as concentrates to reduce freight costs and the company's environmental footprint. However, this then leaves the customer with the task of ensuring their dilution ratios accurately meet their desired concentrations, which can be anywhere from 1:1 to 120:1. To ensure those desired concentrations are achieved Chem-Trend created a digital solution, Dilution IQ™.
"This can be challenging for customers whose core business is not fluid handling. DilutionIQ™ assists customers with the monitoring of the dilution ratio," said Sara Heilig, Product Manager, Digital Applications, Chem-Trend.
DilutionIQ™ is a digital dilution measurement system that works in collaboration with users. Once desired dilution ratios are established by users within DilutionIQ™, the system works to ensure there is no deviation in those dilution ratios. It is unlike anything currently on the market because it integrates a web-based data access feature and offers real-time digital alerts.
"Our digital IoT solution includes email and SMS notifications for users who need to know if there is a problem at the machine so they can address it. For example, when dilution ratios are detected outside of a specified range, those alerts notify the user that they need to change the concentrate supply or make a process adjustment," said Heilig.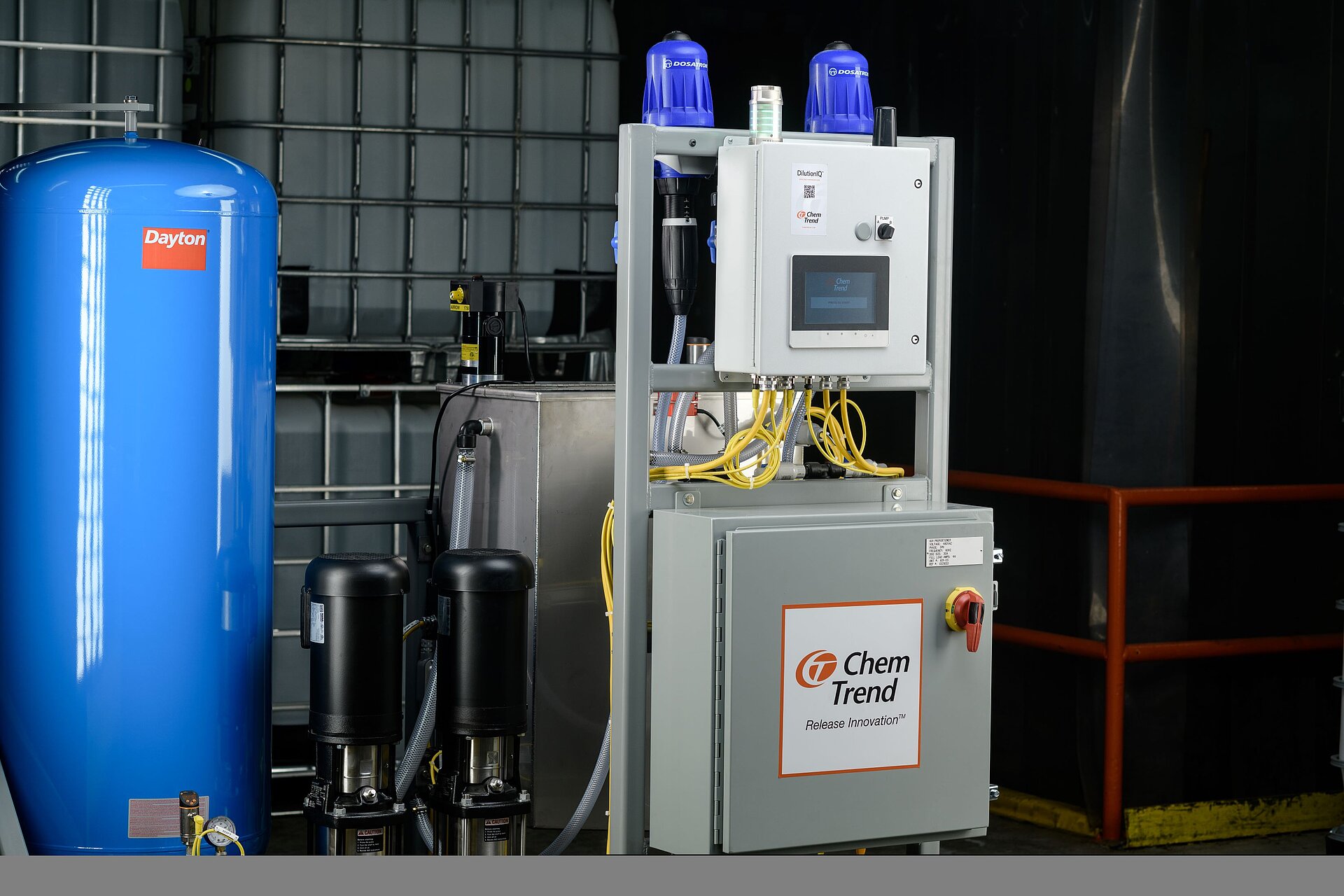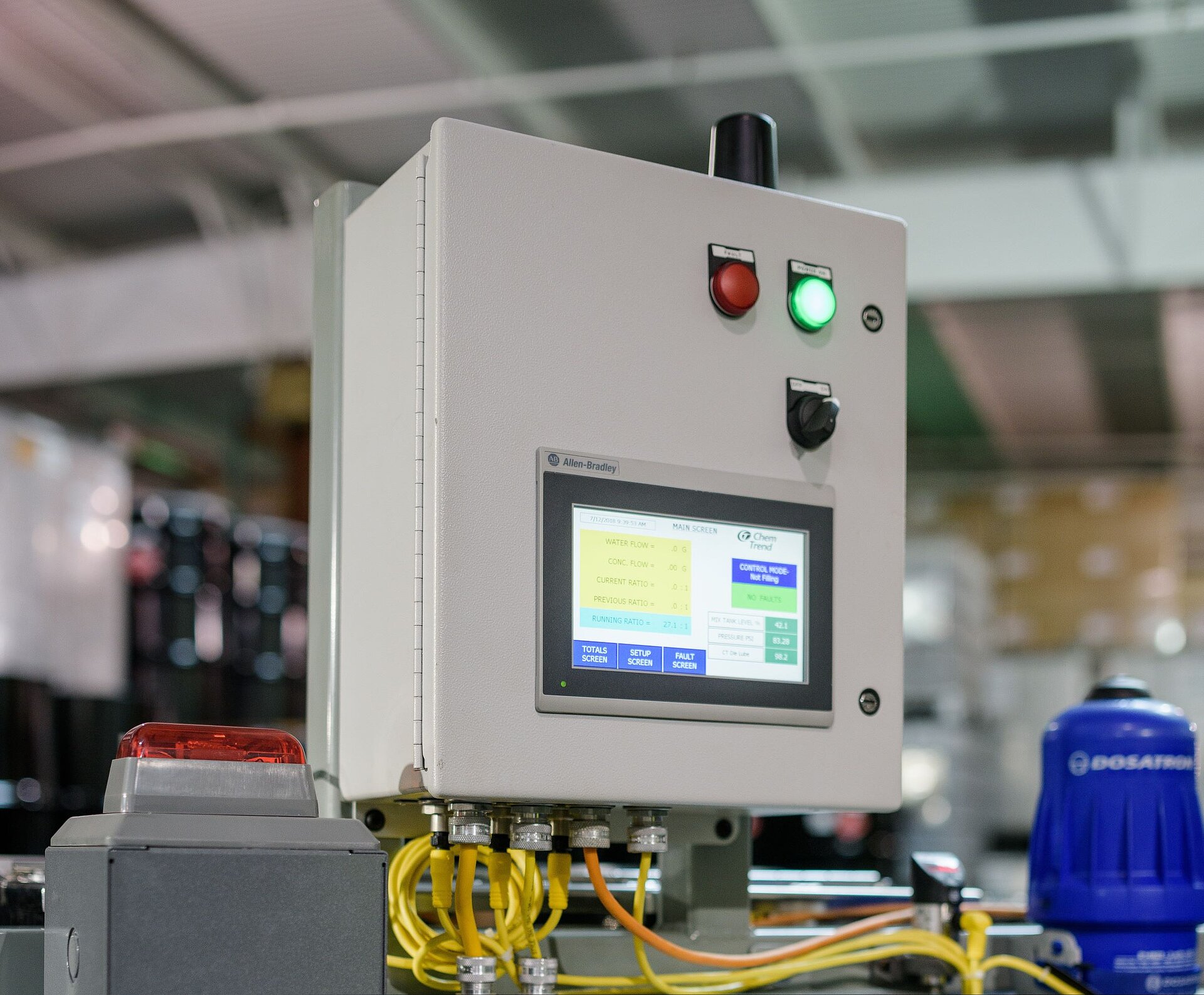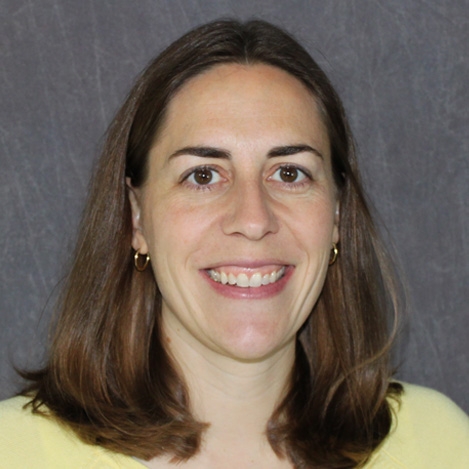 This digital solution for diluting Chem-Trend's release agents is also improving Freudenberg's environmental footprint through shipping of smaller packages of concentrate and handprint, by reducing waste that might be created through imprecise dilution.
Prior to Chem-Trend developing this new tool, customers had a time-consuming process of collecting and testing samples. Waiting for those test results led to downtime, delays and even damage to machines.
"It eliminates wasted efforts from manual sampling, and our technology provides greater accuracy by eliminating false readings and hard-to-interpret calibration charts," said Heilig.
There is plenty of good news for customers on the front end of Dilution IQ™, but Chem-Trend is also using this data to improve the overall customer experience. Dilution IQ™ allows Chem-Trend and its customers to better track data related to Chem-Trend products by sending the information to a cloud website for analytics.
"Our sales team at Chem-Trend has found DilutionIQ™ to be a valuable tool for collecting data during customer trials. Real-time data has become a critical part of manufacturing. With digitalization projects like these, we are glad to support our customers in their pursuit of operational excellence," said Heilig.
Through data collection from DilutionIQ™ Chem-Trend has been able to demonstrate how its products perform better and at higher dilutions which is leading to a reduction in cost for its customers.