From "La Calavera" to "Pan De Muerto", employees at EagleBurgmann Mexico, Dichtomatik Mexico, Freudenberg Filtration Technologies, VIAM Mex and Vibracoustic honored their ancestors on "Día de Muertos" with traditions that date back to the 1500s in Mexico. La Calavera, or sugar skull painting, is a way to celebrate loved ones who have died. Pan De Muerto or 'bread of the dead' is a Mexican sweet bread baked for Día de Muertos celebrations.
At EagleBurgmann Mexico in Querétaro, Dichtomatik Mexico in Querétaro and Mexico City, Freudenberg Filtration Technologies in Silao and at Vibracoustic plants in Lerma, Querétaro and Toluca there were altars for employees to place offerings for their ancestors. Those altars were decorated with food, photographs of loved ones, bright yellow marigold flowers, sugar skulls and candles.
At the Querétaro Vibracoustic plant, the VPS Manager brought a picture of his daughter for the altar to honor her life. The staff at VIAM Mexico paid tribute to Donnie Hopkins who was the Director of Engineering Maintenance for VIAM before he passed in 2021. An altar at their facility was adorned with things that reminded them of Hopkins who was beloved by the VIAM staff in Mexico.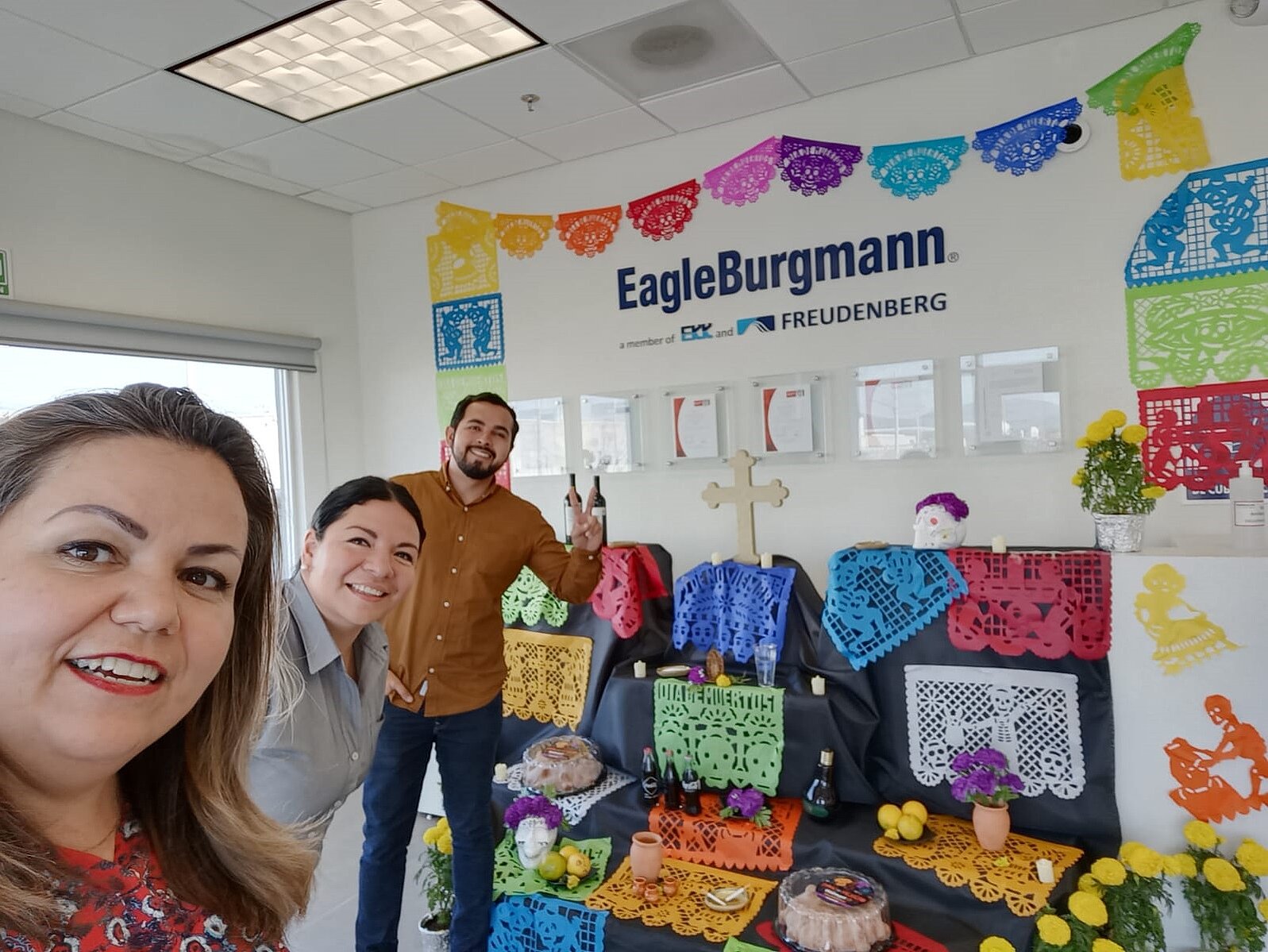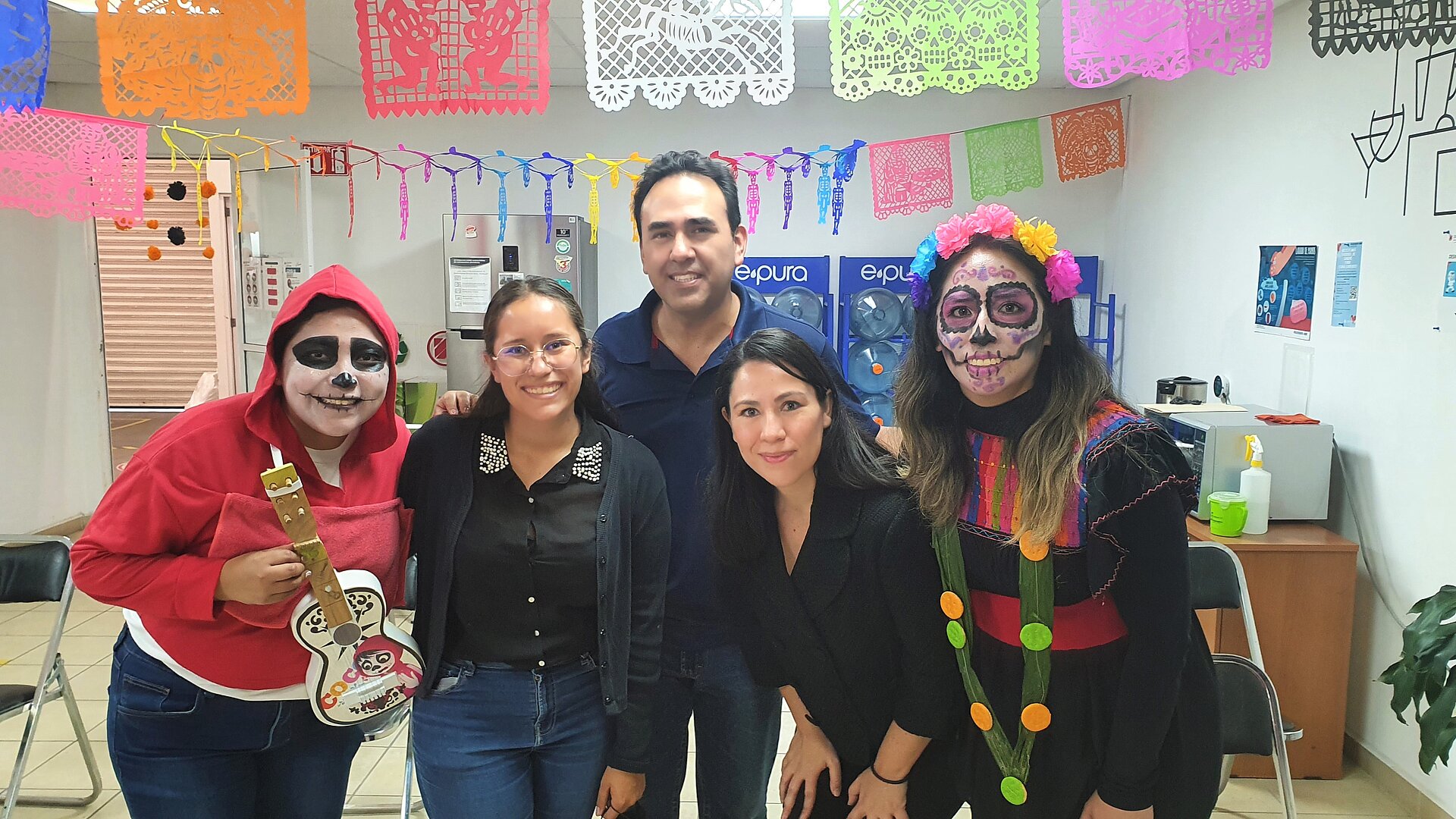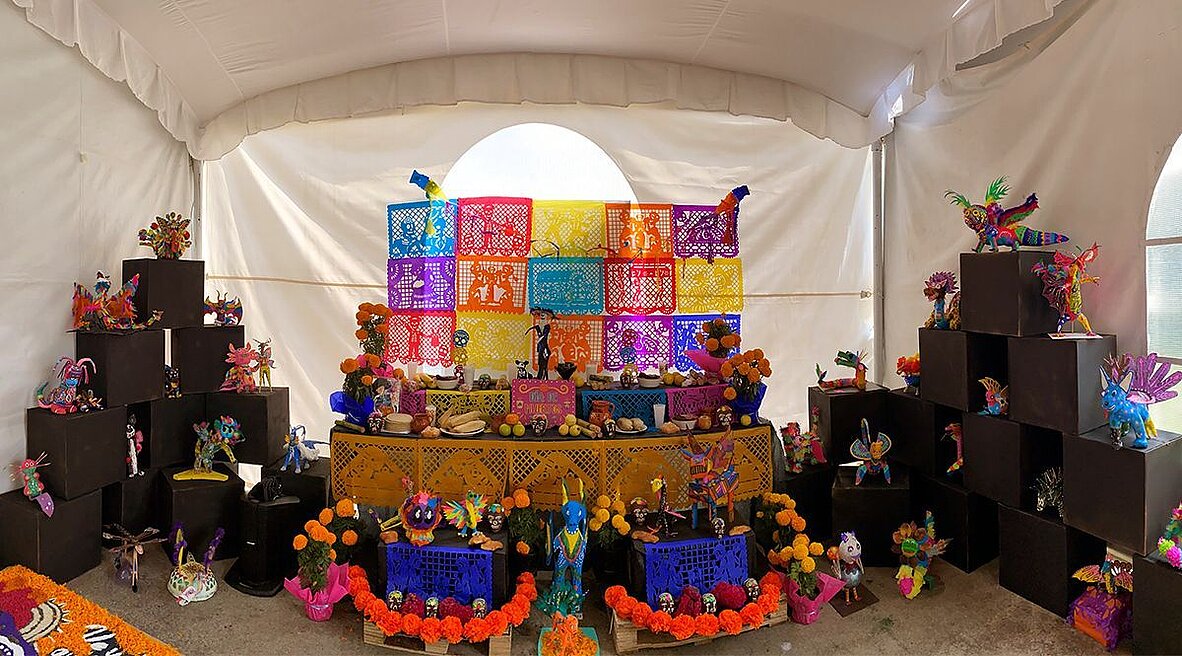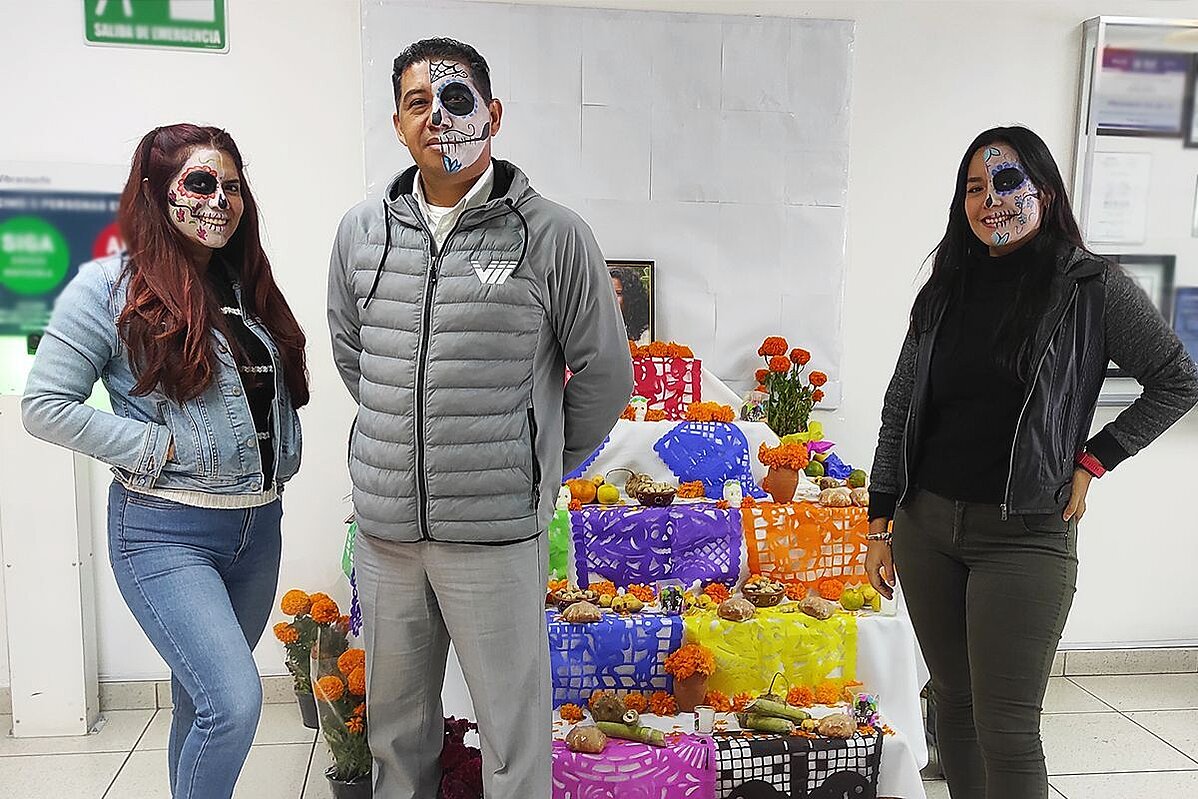 At Dichtomatik, teams of employees explained the symbols and elements used to decorate their altars through performance. This year, one team's performance included singing songs that are often sung at cemeteries for loved ones. Team Hojas de Plátano was honored with first place in the altar competition at Dichtomatik. Tubo y Barra took second place and Xantolo took third place.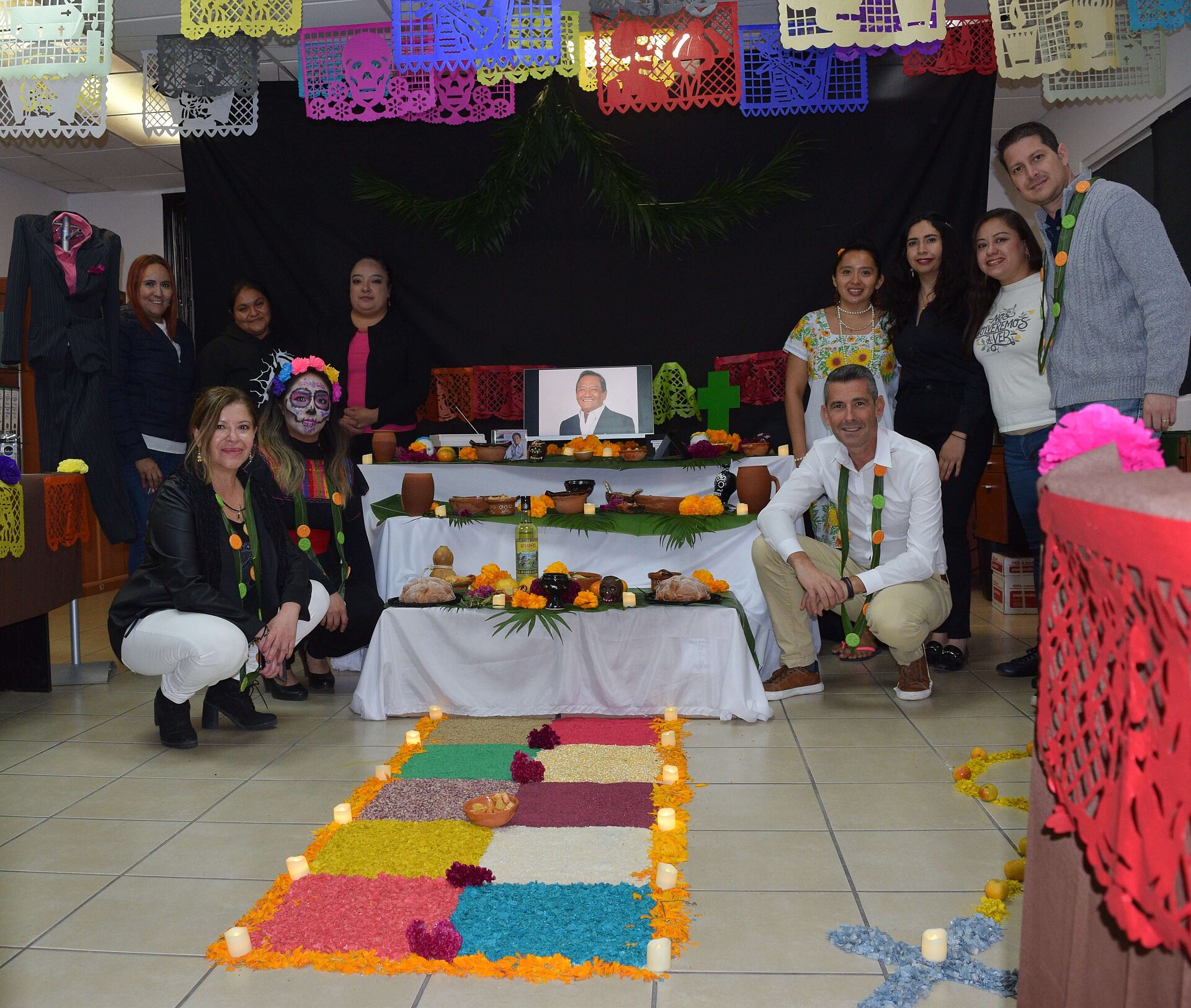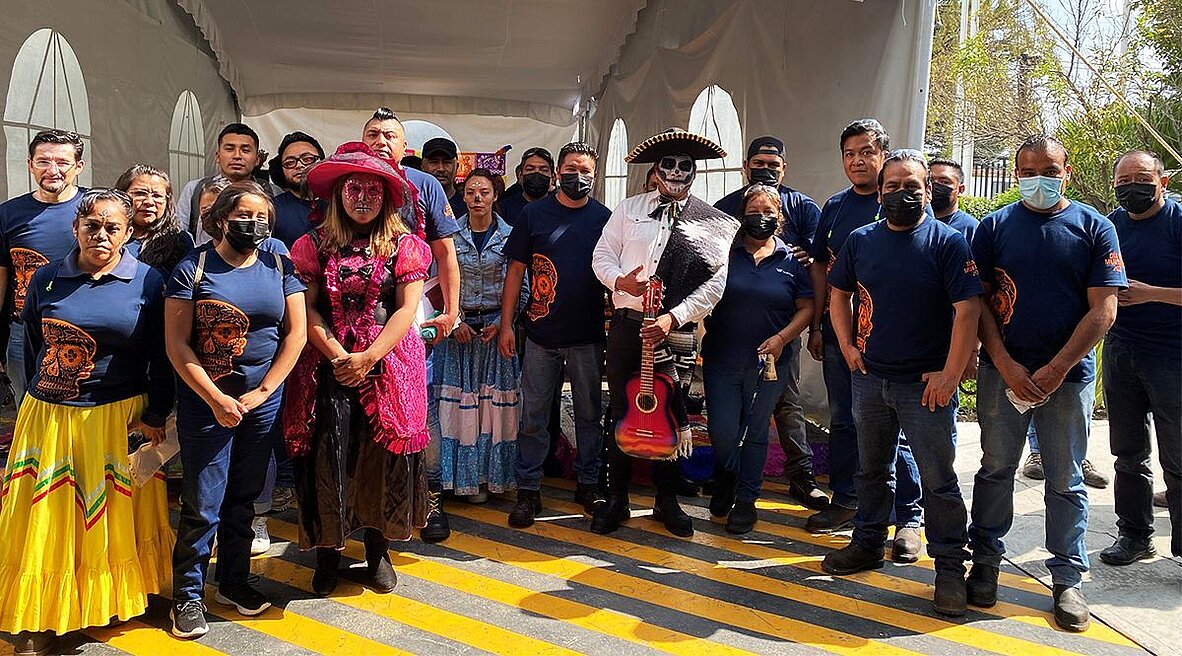 We are proud our employees are always motivated and willing to do it better next year and keep preserving our traditions.
Jazmín Alvarez, Human Resources Manager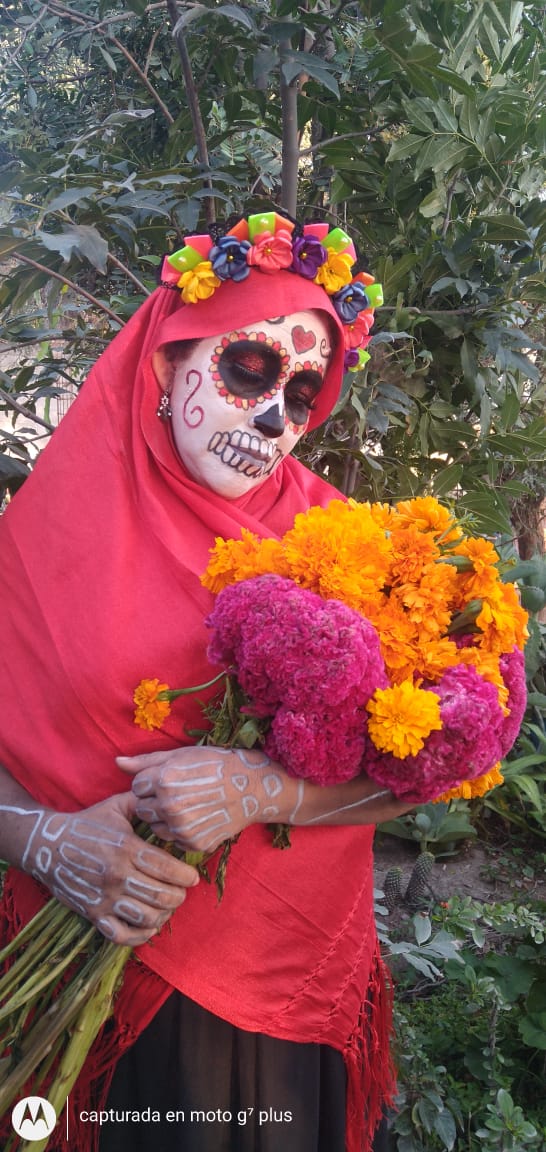 On Día de Muertos, a Calaveritas Poetry Competition was also held at Vibracoustic locations across Mexico and at Dichtomatik Mexico. Calaveritas poetry is a tradition on Día de Muertos that uses mocking epitaphs for the dead or satire for the living. At Dichtomatik Mexico, employees were encouraged to use the Calaveritas Poetry Competition as an opportunity to point to funny situations related to work and all employees then voted for their favorite.
A Día de Muertos costume contest at Vibracoustic challenged employees to dress up as one of the many Mexican legends. Juan Ramon Canul won first place for dressing up as 'Lord of the Sack' – the person who takes away kids who don't behave. Juan Pablo Martinez won second place for dressing as Nahual – a person who can change its human form to animal form. Third place went to Leticia Estrada for dressing as 'Catrina' – the female version of the dead.
To get families involved in the celebrations, Vibracoustic held a drawing contest where children and grandchildren of employees shared art to express how they view Día de Muertos.
Eagle Burgmann Mexico took Día de Muertos as an opportunity to show support of an organization they recently partnered with for a Freudenberg Service Day, Pan q´ Ayuda. The Pan De Muerto, at Eagle Burgmann Mexico in Querétaro, was purchased from Pan q´ Ayuda, an organization that employs persons from vulnerable groups.
"Día de Muertos" on November 2nd is one of the most important Mexican holidays. Traditionally, the deceased are remembered. UNESCO declared the Day of the Dead custom a "Masterpiece of the Oral and Intangible Heritage of Humanity" in 2003.