Innovations from Freudenberg make electric cars safer, gas production more sustainable and babies happier. From automobiles to dentistry, from environmental protection to caring for our very youngest, you will find Freudenberg in a wide range of industries and different applications. Every day, the company's developers and specialists work tirelessly in their search for suitable materials and the best designs to meet exacting product requirements.
In doing so, they move the world a little further forward, step-by-step. "At Freudenberg, we have a strong desire to seek innovative solutions for technological challenges," says Niko Reuss, Head of Freudenberg Technology Innovation. "And so, it is important to precisely understand the customer's specific technical issues and to transform them into a manufactured product". Whether in electromobility, energy or medical products – in many industrial sectors – Freudenberg's solutions are driving progress and enabling technological transformation in countless areas.
Innovative products become the industry standard
Freudenberg's experts first develop an understanding of the customer's problem and the intended application. The next step is to find a suitable material, as in the case of Freudenberg Performance Materials' friction inserts. Such nonwoven and hard particle compounds enable the transmission of higher torques and forces in the drive trains of electric vehicles, among others. A coated ultra-thin special nonwoven facilitates an increase in the friction coefficient.
Although a small product, it nevertheless has a big impact: "The use of a special nonwoven in This provides a greater impetus for electromobility since weight is reduced and, at the same time, the range increased," says Jan-Hendrik Kettemann, Head of Global New Business Development.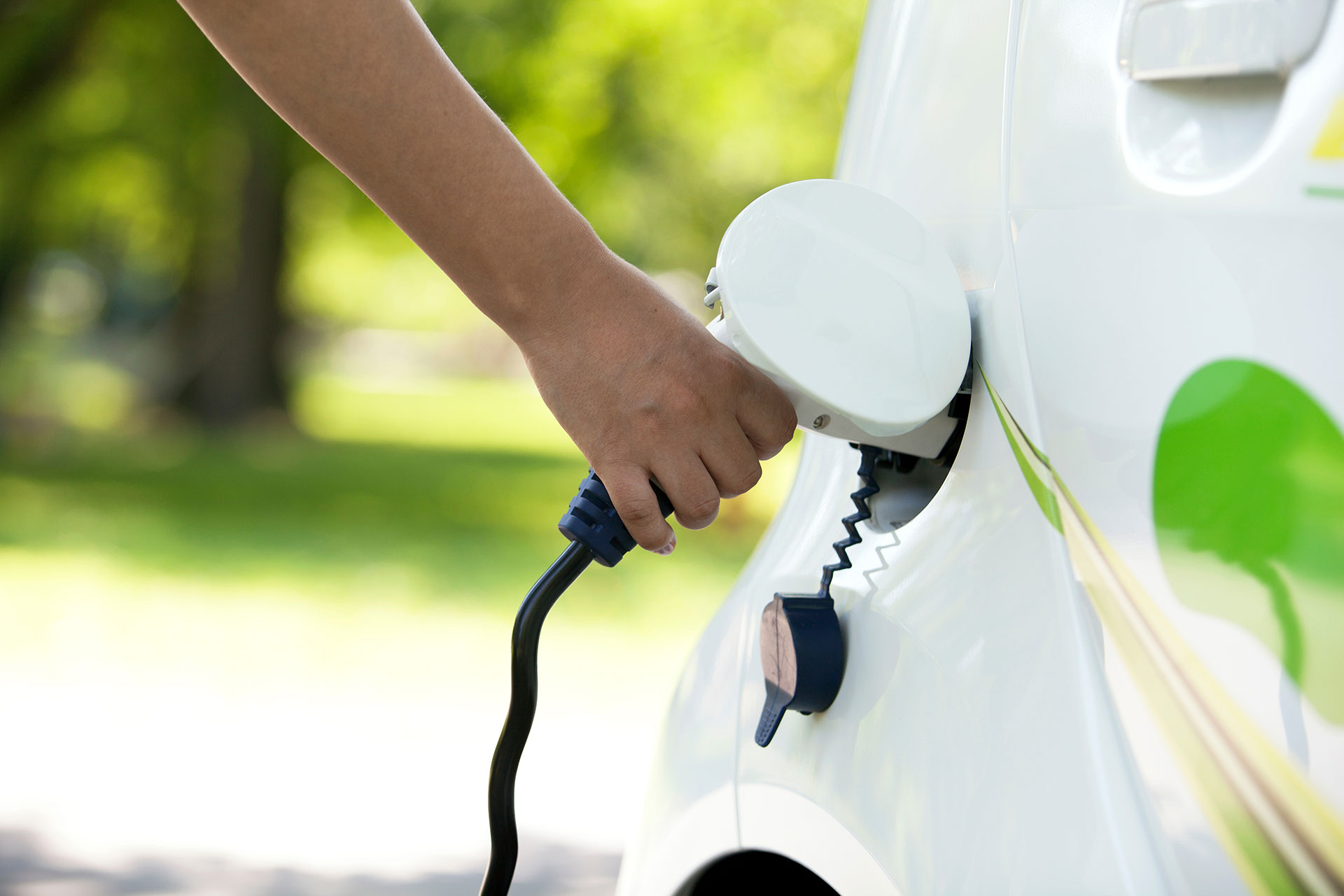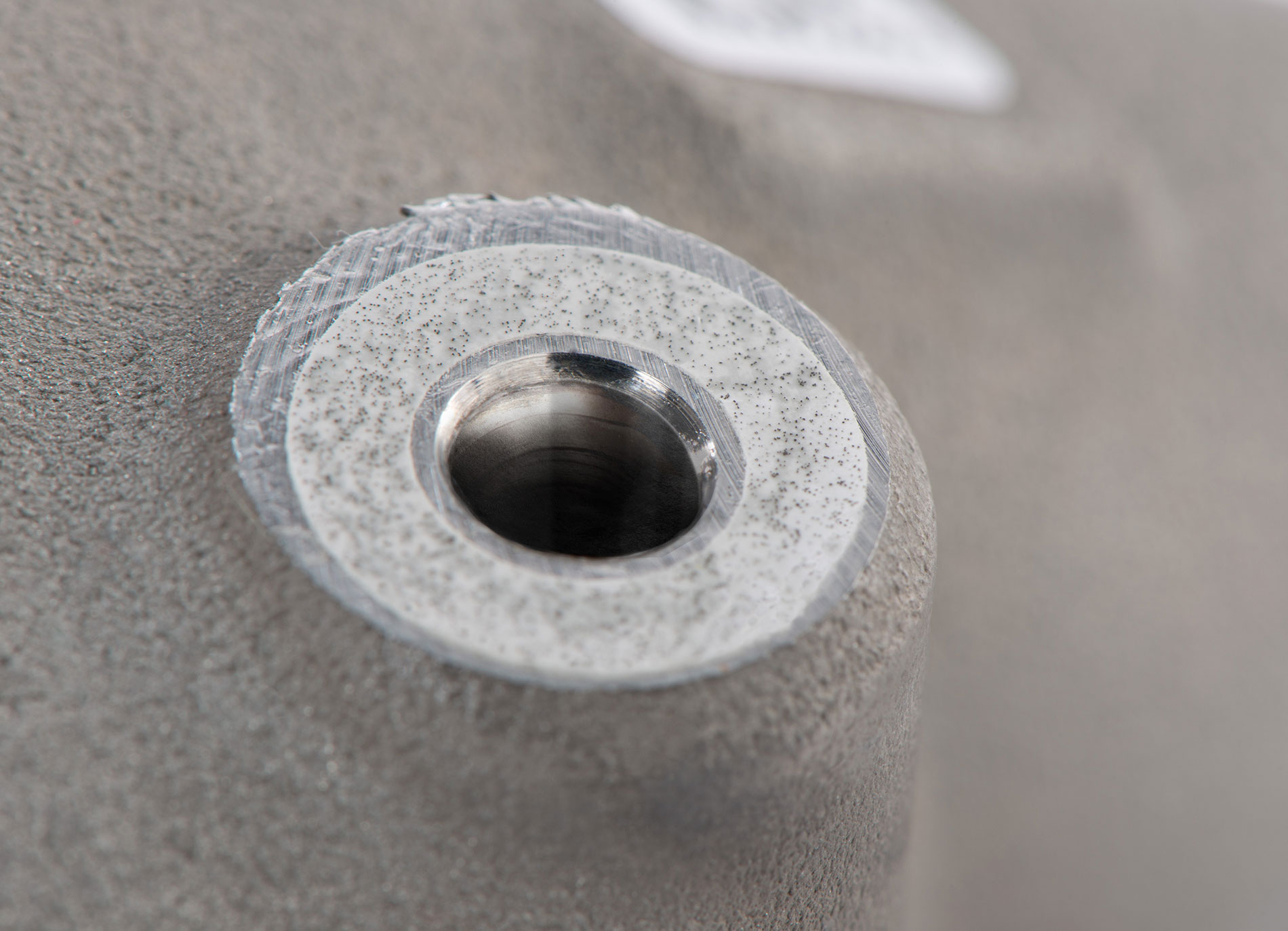 Freudenberg Medical employees, on the other hand, have recently been meeting a need of a completely different kind. In partnership with their customer, they succeeded in developing the first cable-free monitoring belt for premature babies. The Bambi Belt makes it easier for parents to remove their premature baby from an incubator and to provide optimal care. Until now, the numerous electrodes and cables used to monitor a baby have made it difficult for the parents to cuddle their newborn. Separating a premature baby from its mother in this way sometimes caused considerable discomfort and stress for the baby and could even increase the risk of cognitive developmental delays. "The major challenge was to find a silicone material that was soft and gentle on the skin, yet suitable for the attachment of monitoring sensors," says Rüdiger Gall, General Manager and Director Corporate Marketing at Freudenberg Medical in Kaiserslautern.
"Thanks to our wealth of experience in materials processing, process and tooling technology, we managed to process a particularly soft elastomer that hardens at lower temperatures while leaving the sensitive electronics intact." This represents a milestone in medical technology, where wearables i.e., portable computer systems, are increasingly making their way onto the market. Gall reports that, in an increasingly digital world, such technology opens the door to a wide range of other potential applications.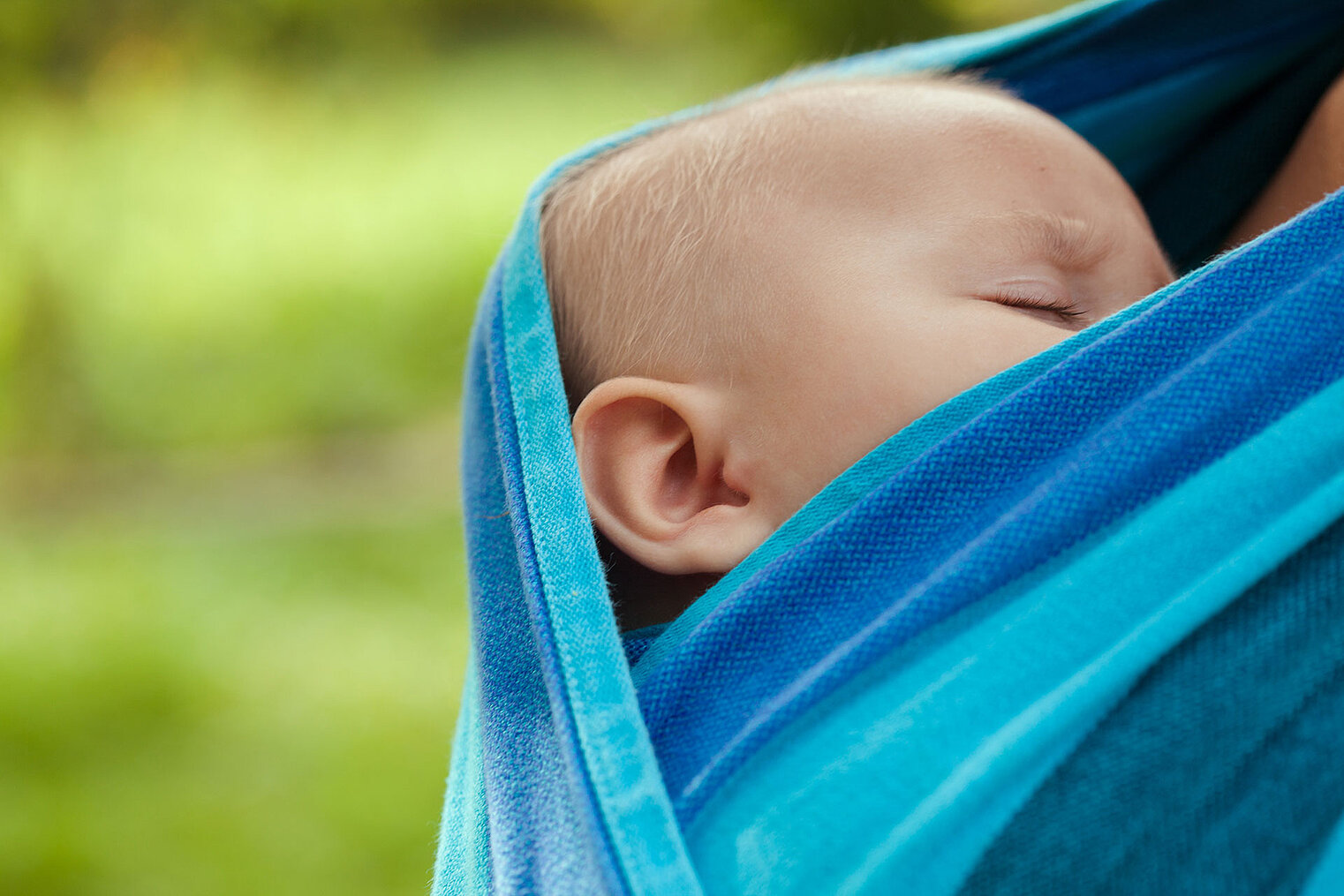 Freudenberg's product development teams are also passionate about design. During product development, complex computer-aided simulations help to quickly find an optimum, goal-driven solution, as in the case of the DIAvent pressure compensation valve from Freudenberg Sealing Technologies. The component is used in electric vehicles and not only balances the pressure in hermetically sealed battery housings during normal operation, but also quickly and reliably opens in an emergency such as when a cell undergoes thermal runaway.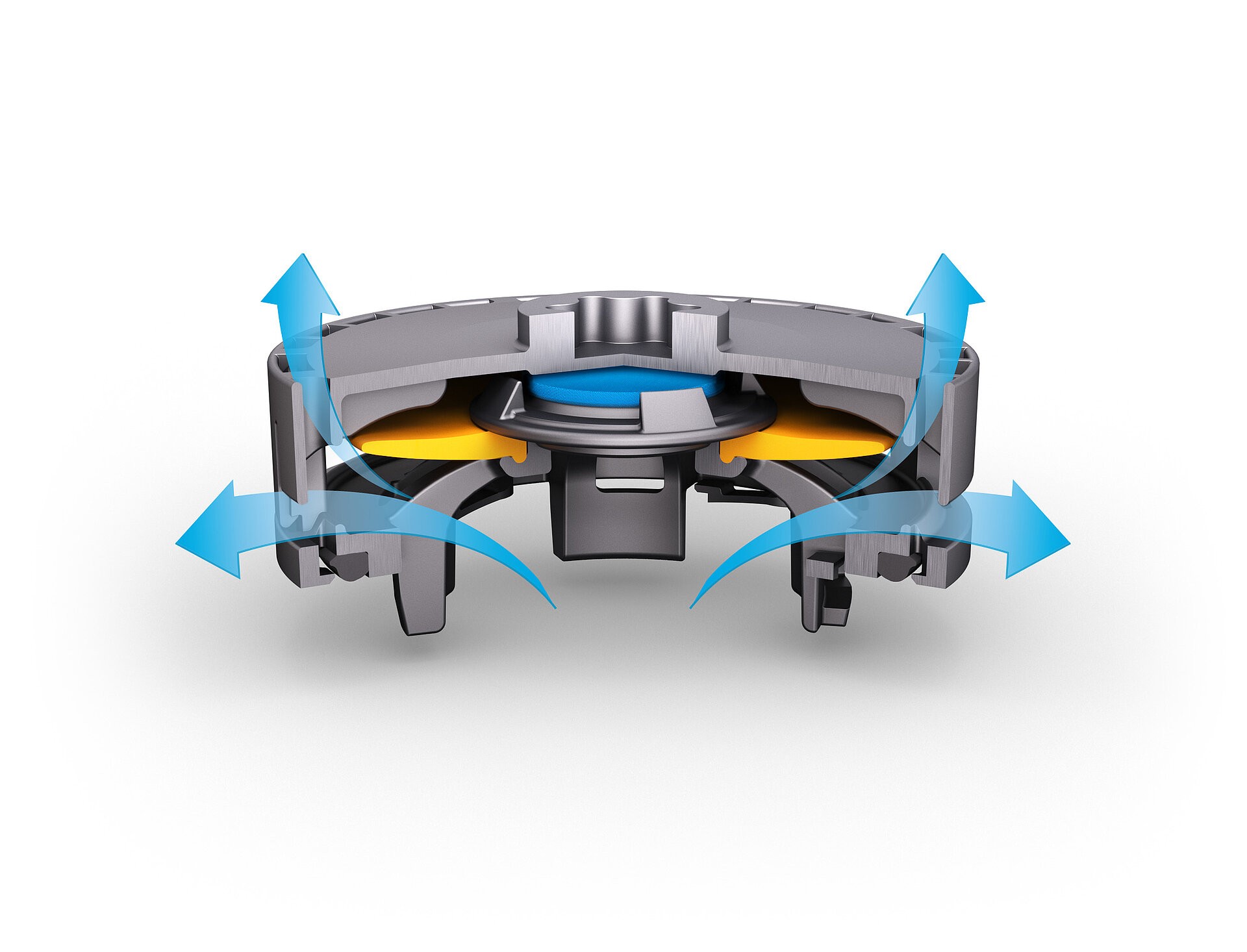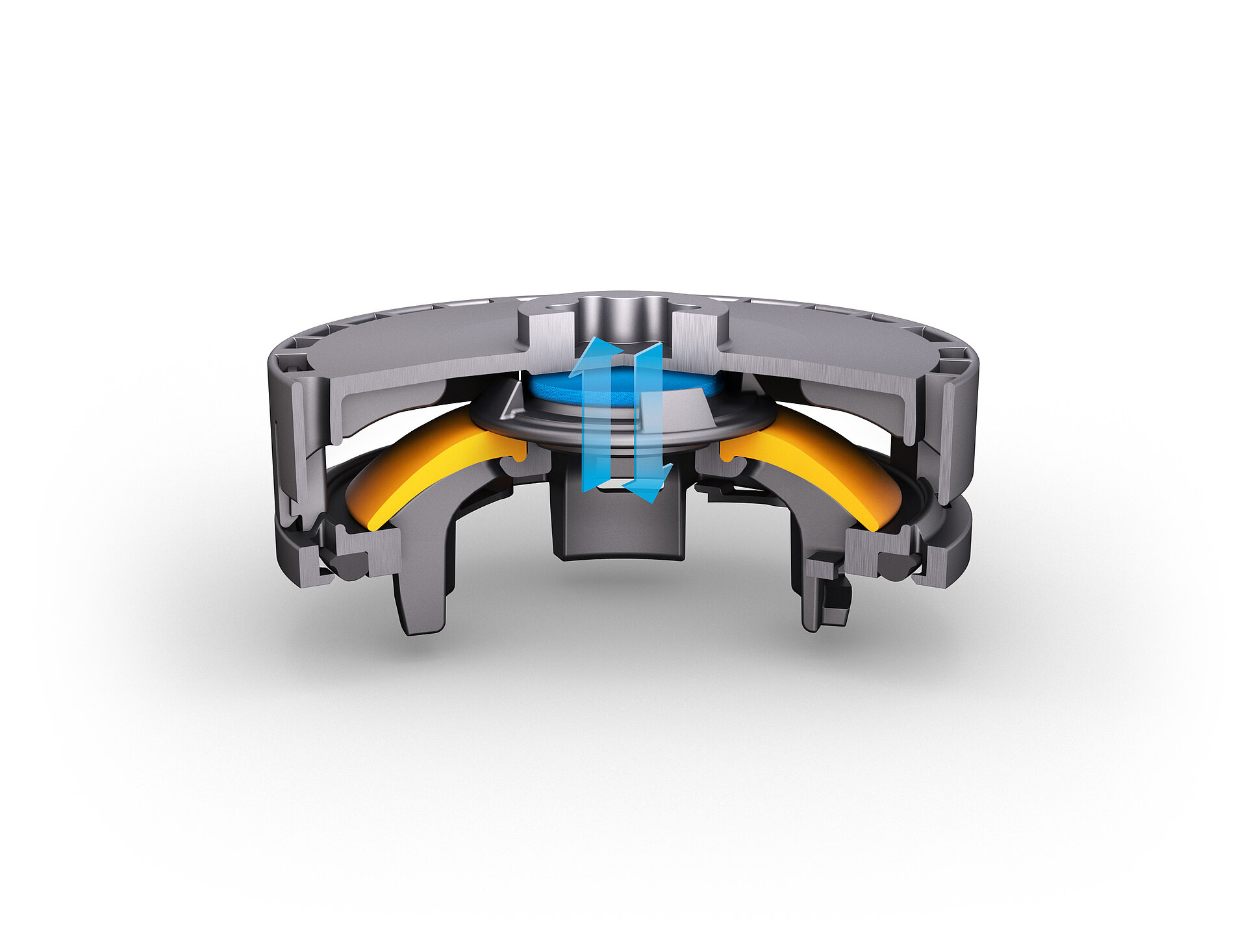 This is a major advantage for vehicle occupants and their safety, as well as for the broad acceptance of electromobility. "To optimize the internal air flow in the DIAvent Highflow, we had to precisely calculate how the air should flow through the valve and then adjust the design accordingly," explains Daniel Uhl, Head of Product Marketing at Freudenberg Sealing Technologies. "To date, our battery component is unique on the market, but we are convinced that it will become the industry standard in the future."
Simulations help us to develop seals that
drastically reduce harmful emissions.
Benjamin Hellmig, Engineering & Innovation, Product Management Compressor Sealing, EagleBurgmann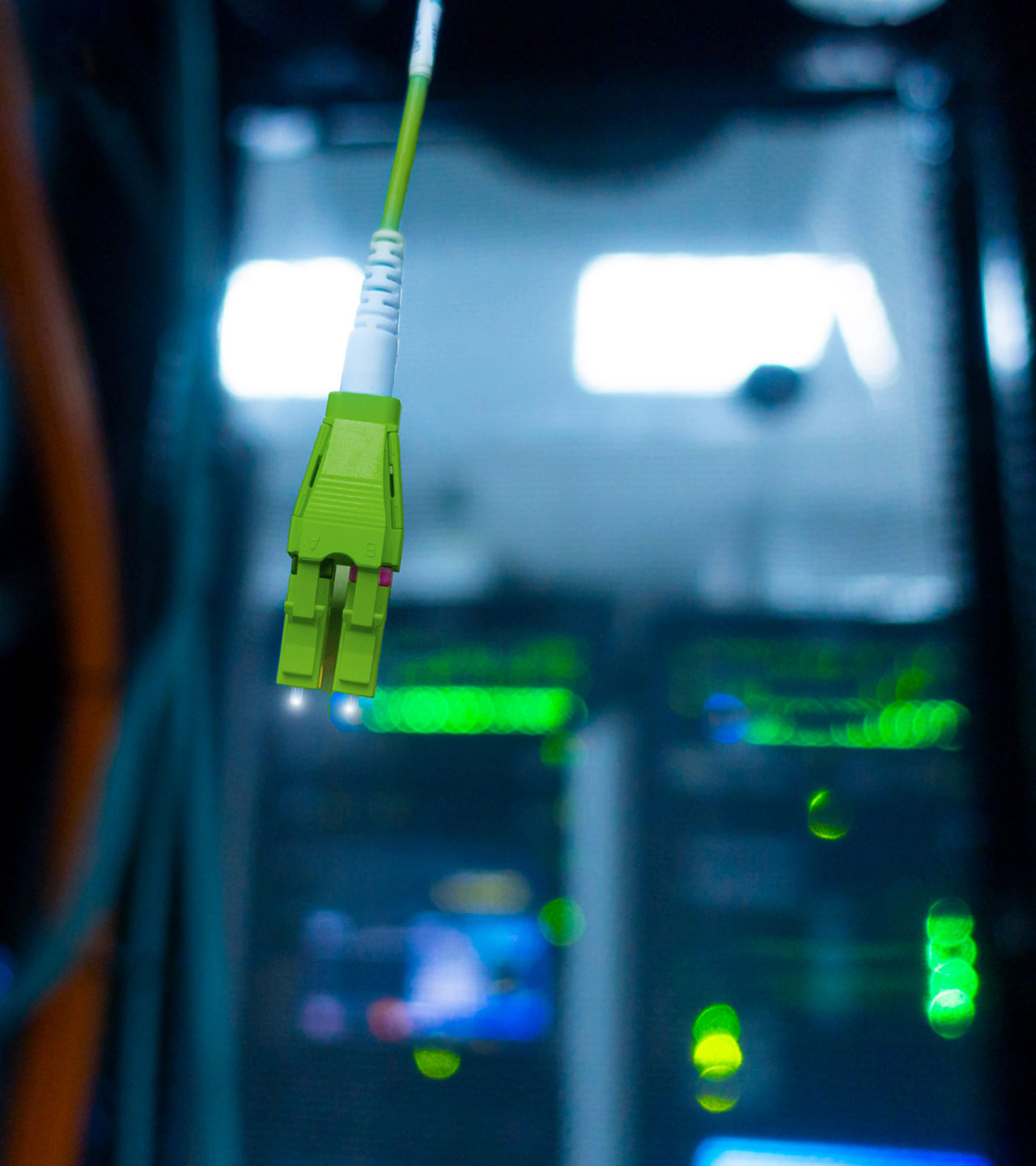 Simulation expertise is not only used in the field of electromobility, but also plays a key role in all Freudenberg applications.
The EagleBurgmann team used such expertise to develop its latest innovation: the CobaDGS mechanical seal. The CobaDGS is the world's first seal to reduce harmful methane emissions from natural gas compressors to virtually zero. "The main component of natural gas is the greenhouse gas, methane. If it finds its way into the atmosphere due to a leakage in the compressor seal, it is much more harmful than carbon dioxide and a true climate killer," says product manager Benjamin Hellmig. "Numerical simulations help us to develop high-precision gas-lubricated seals that drastically reduce harmful emissions. This has a positive impact on sustainability while also making good business sense."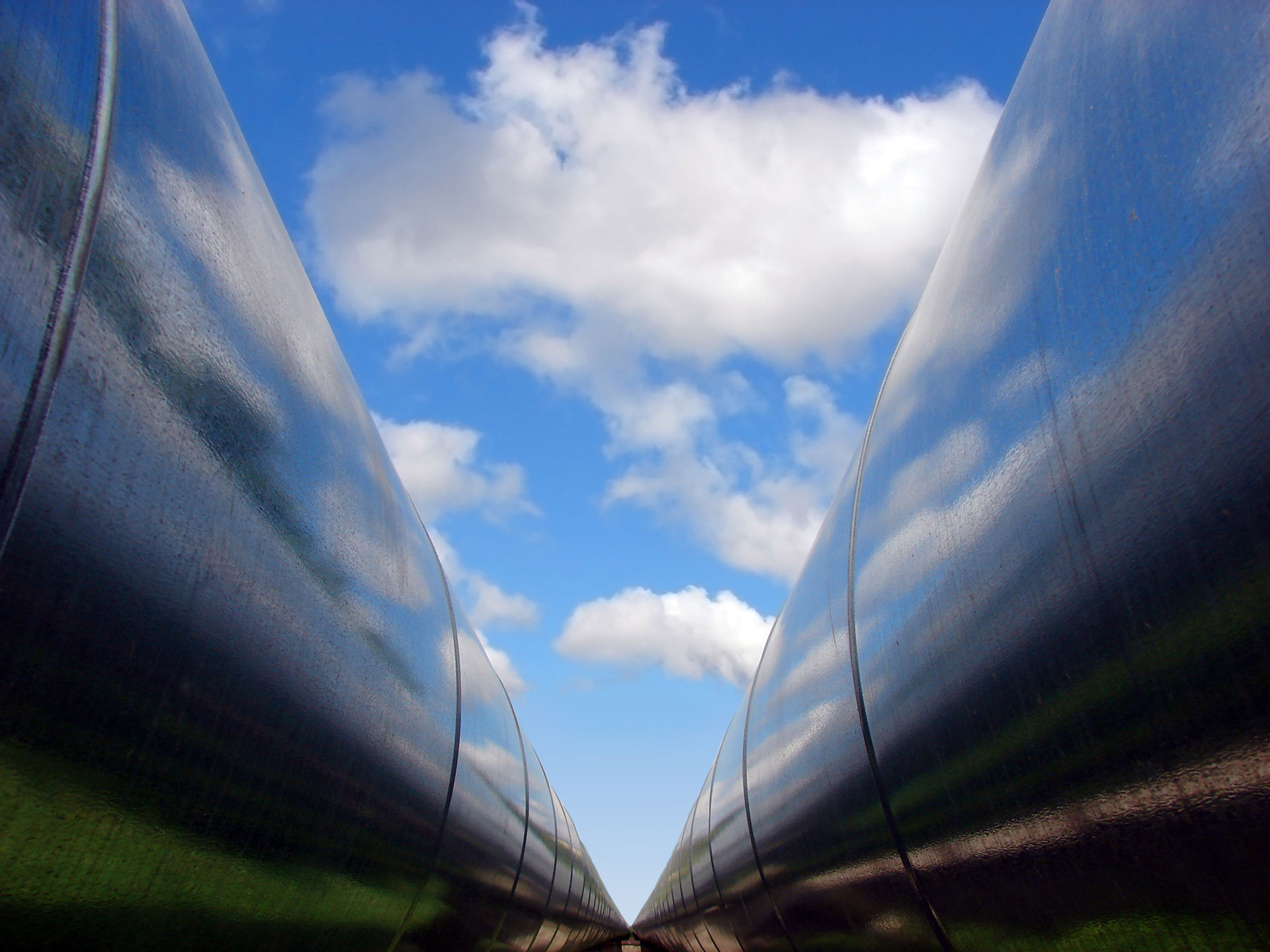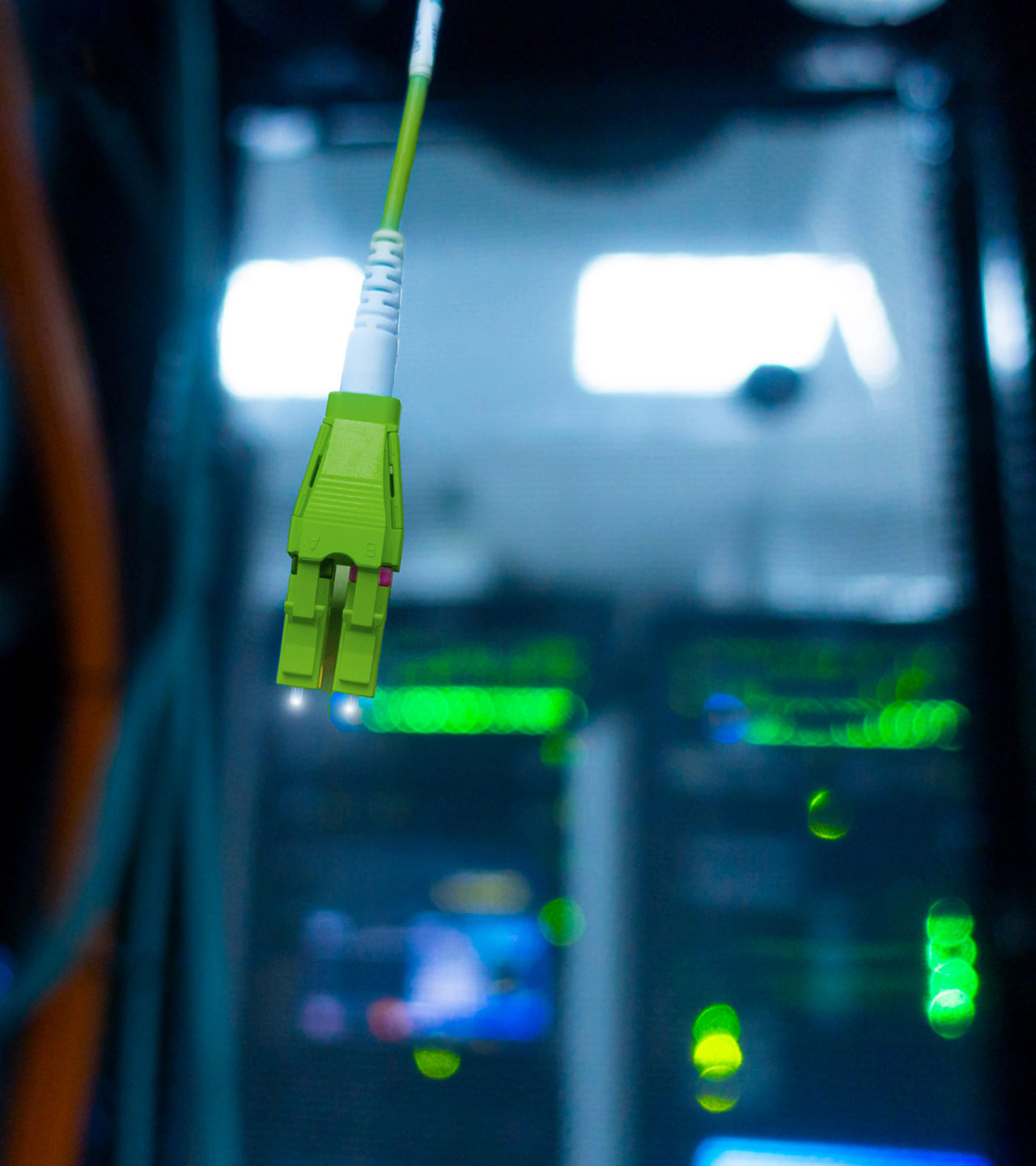 Increasingly, however, customer requirements go well beyond key competencies such as materials expertise, process knowledge and manufacturing knowhow: "There is a significant demand for intelligent solutions that enhance the performance of Freudenberg products, and which can be maintained in advance. These include smart seals and electronic floor cleaning products," says Fernando Portela, Director Future Technologies at Freudenberg Technology Innovation. The Viledon ChemWatch Online Monitoring System from Freudenberg Filtration Technologies is one such example. High-quality filtration systems that filter pollutants and toxic gases from technologically highly sensitive areas are combined with an electronic monitoring system. "This makes it much easier for operators of large data centers and server farms to monitor their premises, for instance, taking digitalization a step further forward," says filter expert Christoph Staffa.
"With the arrival of any new technology, the challenges and their solutions also change," says Reuss. "The task for us is to continuously evolve, to remain agile and to expand our competencies. This is what true innovation is all about."