For the first time, the Training and Study Info Days at the Freudenberg Training Center took place in two different formats: On Friday morning, May 20, students in their final year classes were able to find out about training and study opportunities at Freudenberg in Weinheim in online mode. On Saturday morning, May 21, the company also welcomed interested young people physically at a face-to-face meeting on the company premises. In total, more than 200 participants obtained information. 
The organizational team at Freudenberg concluded that the offerings on both days were well used. On Friday alone, three classes from three Weinheim schools and around 100 other interested individuals logged onto the website set up especially for the event at ausbildung.freudenberg.com/infotage2022. They listened attentively to information on electrical, metalworking and commercial apprenticeships and dual studies as well as application and selection procedures.
In addition to the presentations by the trainers, a number of trainees and students reported on personal experiences in their careers to date. There were also a number of questions from the online guests: for example, about remuneration and technical equipment, such as having their own laptop, specific content of the training or studies, or the admission requirements for the university. The event website also included a link to a virtual 3D tour of the education center, which provided an insight into the building and its state-of-the-art equipment.
On Saturday, another 60 participants of the study and information days were able to get this impression directly on site. Due to the Corona pandemic, however, the tours and the four specialist presentations took place in small groups. On the second day of the event, the majority of participants were also interested in the information on commercial professions and dual studies.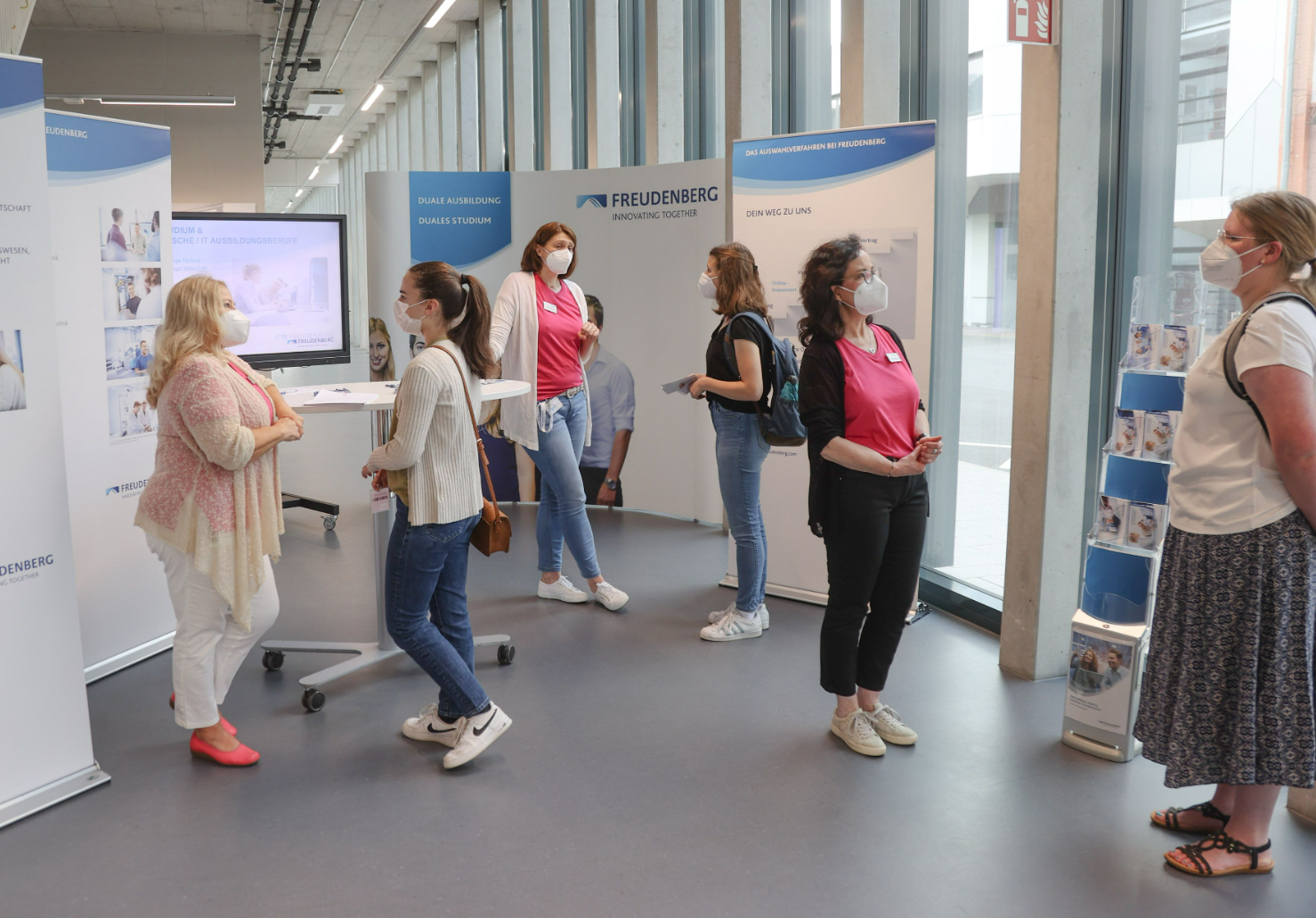 The application phase for a career start at Freudenberg in 2023 is already underway. More information, including application deadlines and all entry-level opportunities at the international technology company, is available (only in german language) here .