In honor of Black History Month, we are showcasing Black American inventors who were pioneers in the industries Freudenberg operates in today.
Black History Month, which is celebrated in February in the US, is dedicated to sharing the achievements of Black Americans. From medical devices to the transportation industry to cleaning supplies, the Black inventors we are highlighting introduced the first versions of products we now rely on every day.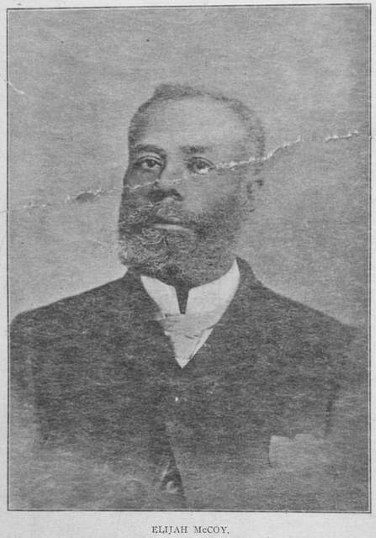 Elijah McCoy, inventor of the lubricating oil cup
Lubrication and locomotives
The English-speaking idiom "the real McCoy" is a phrase used by many to refer to an original verse a copy, but the story of its origin is not quite as well-known. Many believe it comes from Elijah McCoy. Born in 1844 in Canada, to parents who escaped slavery in America's South, McCoy went on to file 57 U.S. patents in his lifetime.
One of McCoy's inventions, the lubricating oil cup, allowed railroad steam engines to be lubricated without having to stop the train. Today, Klüber Lubrication, a business unit of Freudenberg, is one of the world's leading manufacturers of specialty lubricants, and supplies materials to both automotive and railroad industries.

The wring mop
The original concept of the wring mop dates back to 1893 the year when Thomas W. Stewart, a Black man from Kalamazoo Michigan, patented the first mop with a wringing feature. According to U.S. patent 499402, Stewart developed a mop with a lever that compressed a spring to wring the mop head.
In the 130 years since Stewart's invention, we have seen significant transformation in the concept he first designed. Today, for example, Freudenberg Home and Cleaning Solutions is known for its EasyWring® spin mop systems. This product has the same basic principle as what Stewart first developed but has evolved the concept into a product that includes a bucket with an integrated wringing mechanism.
In 1961, Otis Boykin received a U.S. patent for an electrical resistor that made implantable cardiac pacemakers possible. According to U.S. patent 2972726, Boykin's invention could withstand extreme accelerations and shocks at great temperature changes without the danger of breaking. Today, Freudenberg Medical manufacturers implantable silicone for medical devices, including pacemakers.
VIVAPIGMENTS ® from Capol, a Freudenberg Chemical Specialities company, are used for a wide variety of confectionary applications, including ice cream. But the ice cream we know today would not be possible without innovation from a man called Augustus Jackson.
At age nine, Jackson began working in the White House where he went on to become top chef cooking for several U.S. presidents. In the 1830s, he left the White House and opened his own business in Philadelphia, Pennsylvania working as a candy confectioner. That is where Jackson developed a new method for making ice cream by adding salt to keep it cold longer. This also lowered the manufacturing costs.
What patents looked like
Technical drawing by Thomas W. Stewart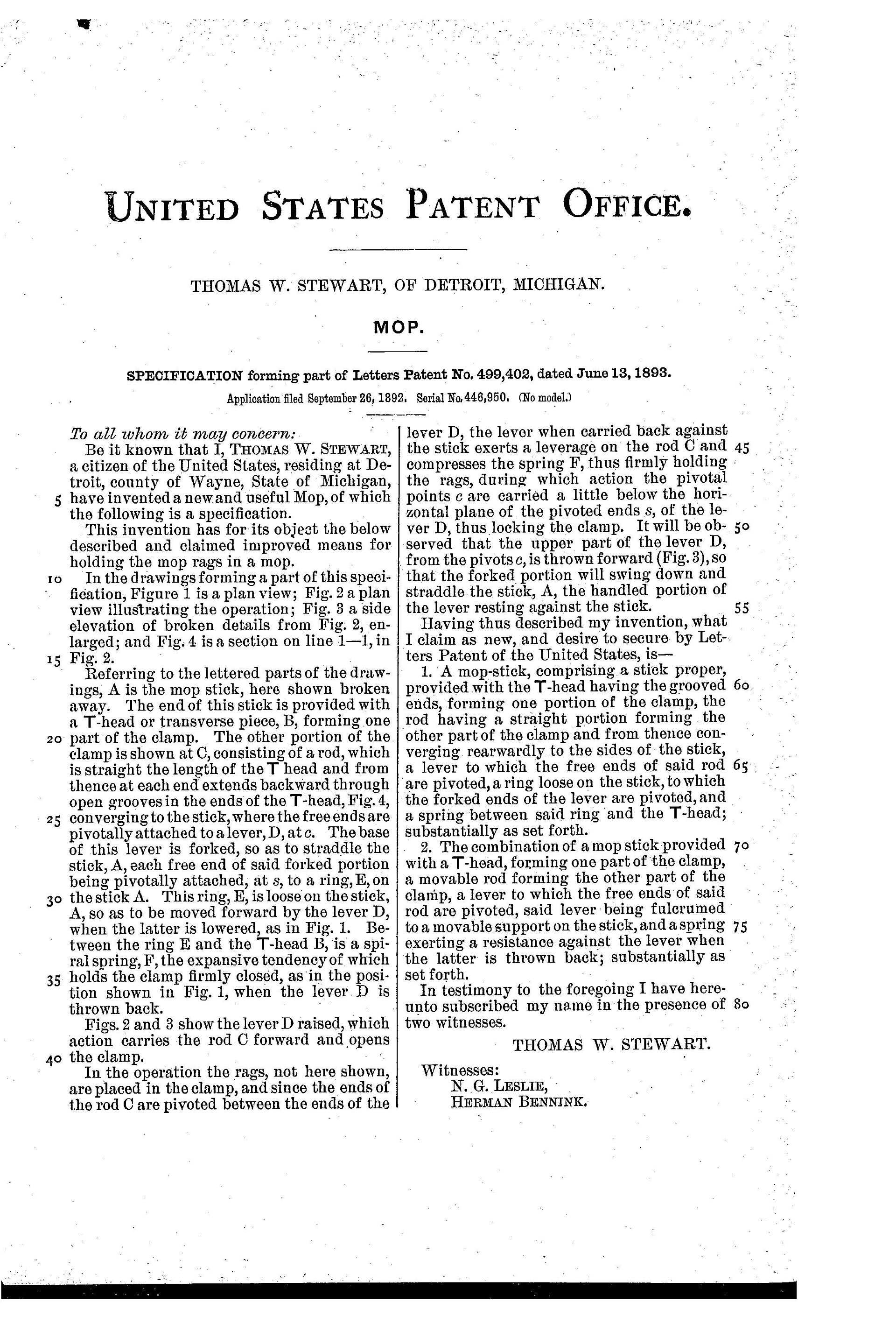 Front page of Thomas W. Stewart's patent "MOP"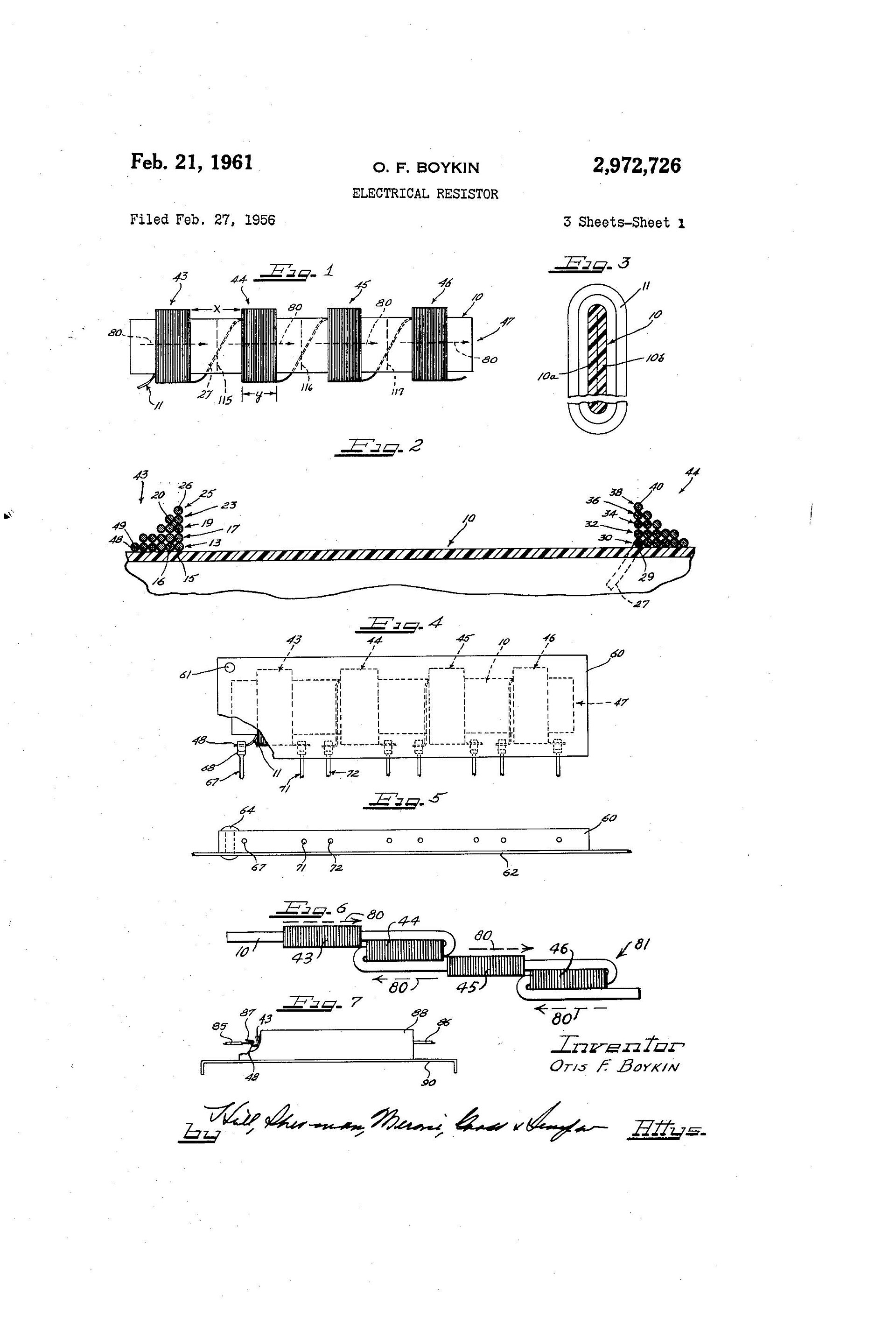 Technical drawing in Otis Boykin's patent "ELECTRICAL RESISTOR"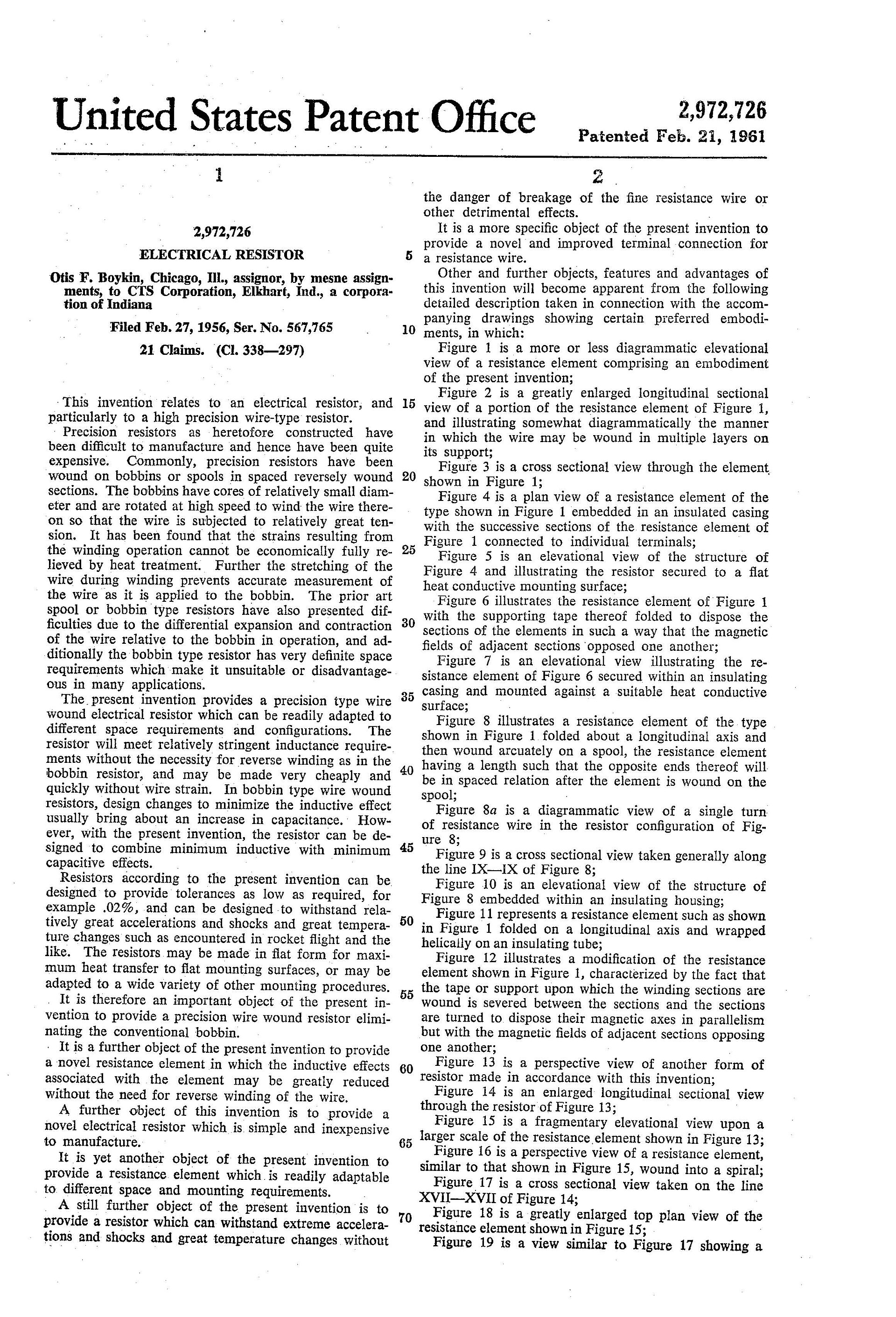 Front page of Otin Boykin's patent "ELECTRICAL RESISTOR"
The Golden Age of Invention
The late 1800s and early 1900s are known as the Golden Age of Invention in the U.S. It was a time of unprecedented growth in which innovation flourished. It was long assumed that Black Americans did not participate in this innovation boom. Thanks to the work of organizations which research Black American history, we now know that was not true. Nearly 50,000 patents were filed in the US by Black inventors between 1870 and 1940, according to the Brookings Institute.
Nowadays, diverse global teams of Freudenberg engineers work on creating new and innovative solutions for our global customers. Their work is supported through consistent high investments into research and development. In 2021, that amounted to five percent of annual sales or €500.2 million.