A new contract to manufacture bumpers for a large U.S.-based power tool company is shining a light on how Freudenberg's global position drives innovation and growth within its business groups.
Freudenberg Sealing Technologies (FST) is not new to the power tool sector. FST provides rubber seals to power tool companies. But for this U.S.-based power tool company they wanted to use Freudenberg's premium polyurethanes and the plant in Troy, Ohio was positioned well to manufacture what this company needed.
By securing this contract, the Troy, Ohio plant is now producing a new product that's significantly strengthening FST's position in the power tool sector in North America.

Why are bumpers so important?

Bumpers extend the life of power tools. These rather small components prevent the piston inside the tool's motor from striking the bottom of the cylinder, which can cause damage to the power tool. They also reduce noise, impact, and shock which makes it easier for the consumer to use the power tool.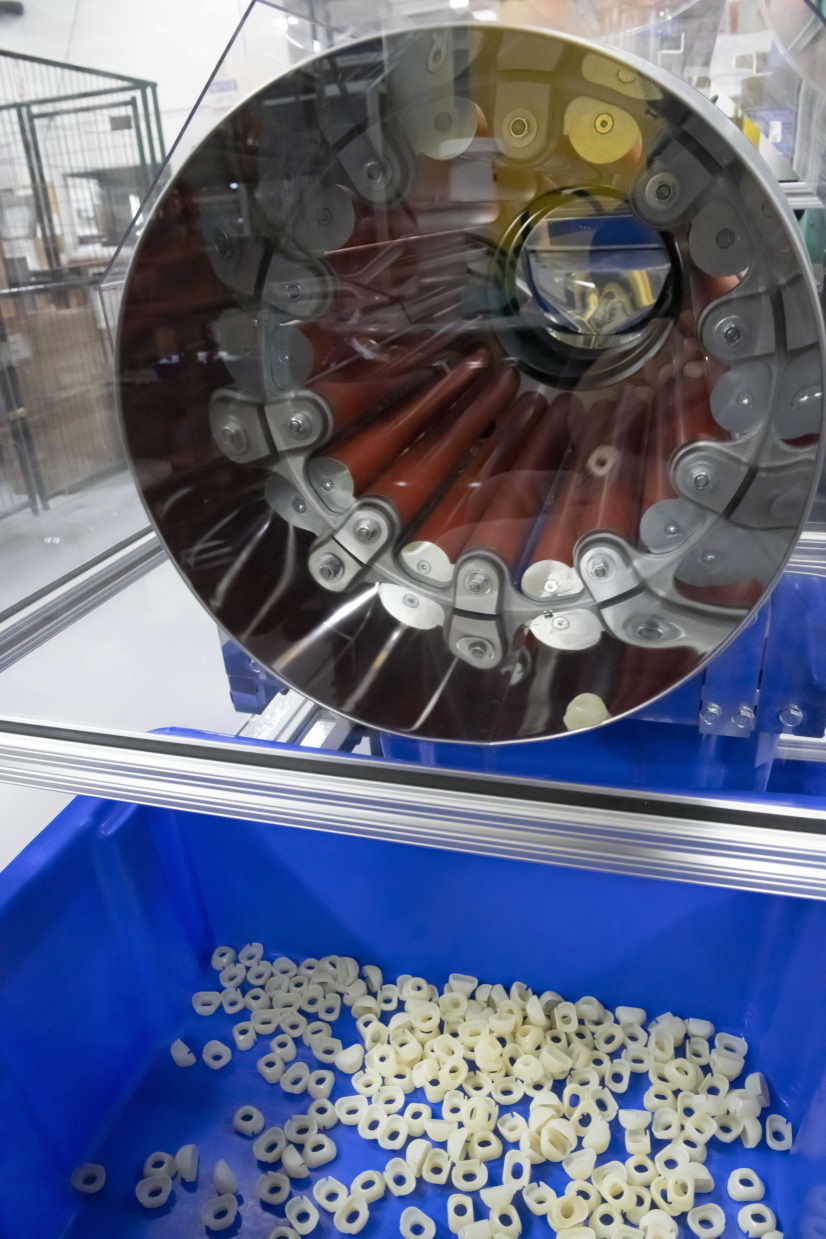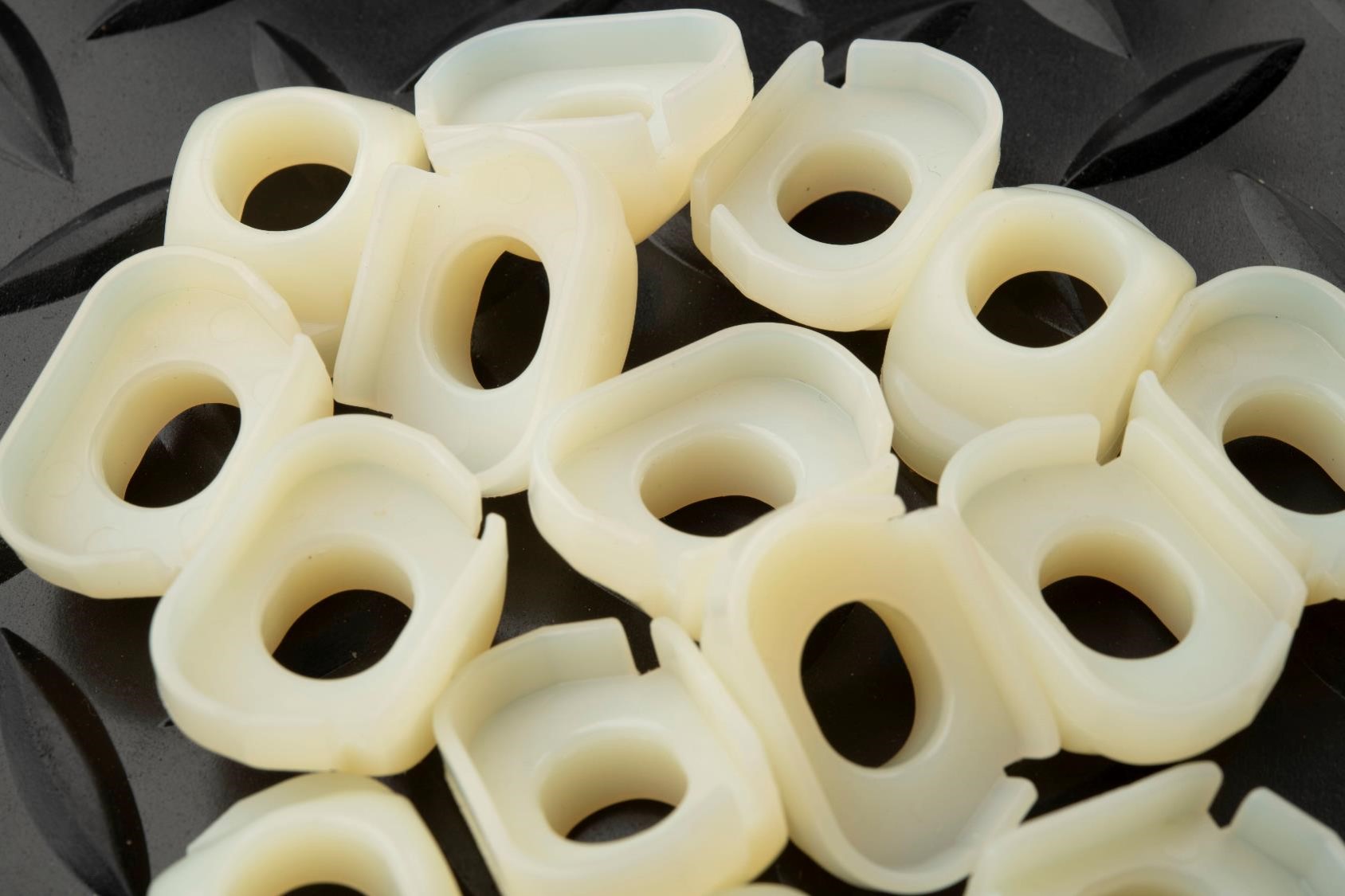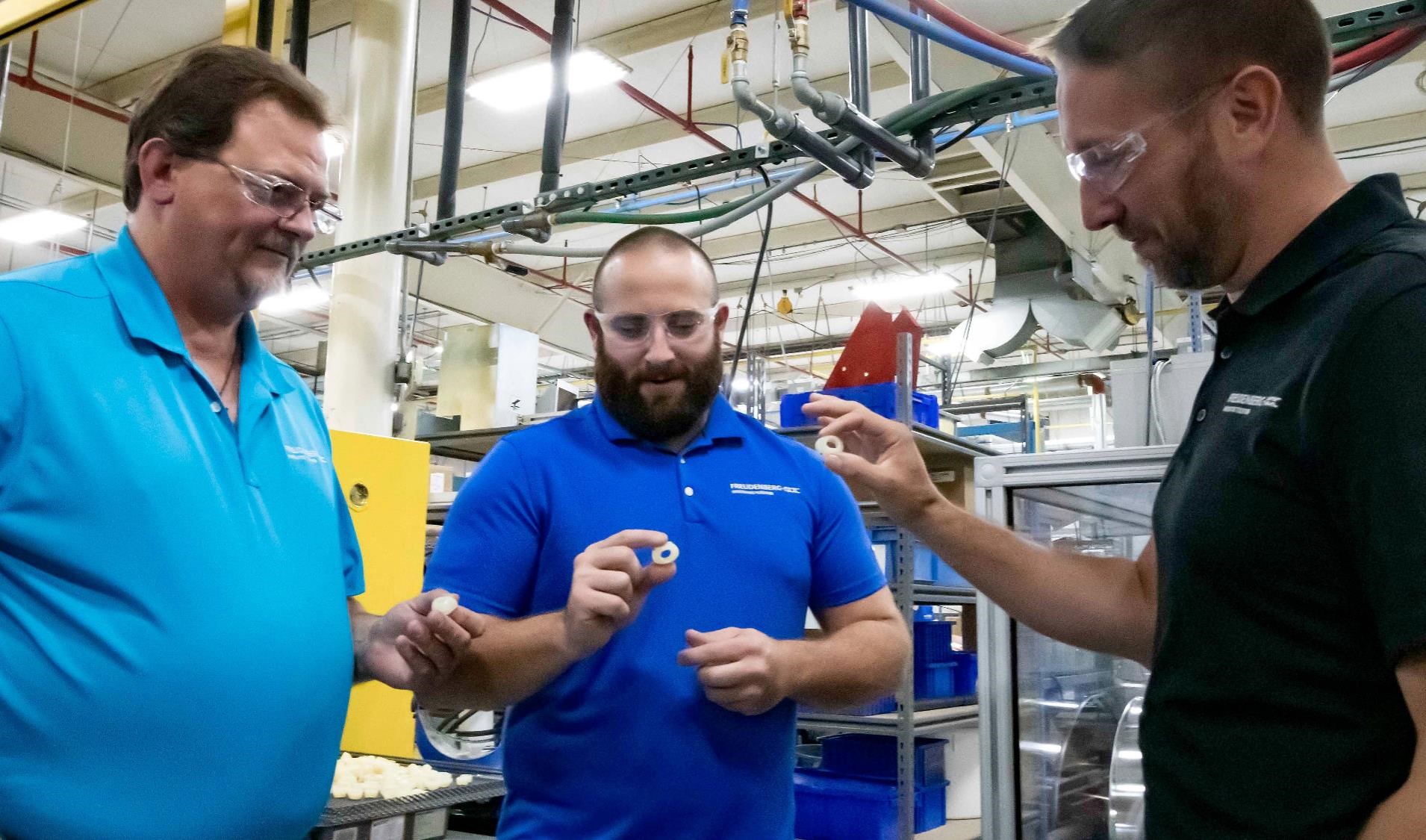 "This is a terrific win for us, and it's important for our employees to understand how their work contributes to the success of the plant and the success of the customer," said Jay White, Troy's Competence Center Director for the Fluid Power Division.
In the past, FST had provided metric seals made of rubber for the power tool sector. For this new component, Freudenberg's sealing experts needed a very different type of product which required a plant that could do injection molding, imperial sizing and had experience in handling premium polyurethanes.
Freudenberg's premium polyurethanes are uniquely designed to address difficult hydraulic sealing applications and are unlike any other polyurethane on the market.
We demonstrated total competence to the customer in areas such as engineering, design, materials, production, and service. As a result, the customer recognized our market leadership, and we were able to replace an existing supplier and secure the business
Jay White, Troy's Competence Center Director for the Fluid Power Division.
This plant in Troy, Ohio, is now producing 1.3 million bumpers for electric nail guns. The bumpers, approximately 1.5 inches in size, are being injection-molded using Disogrin® 9250, a premium, FST-specific polyurethane material. Disogrin® 9250 demonstrates excellent heat, fluid, and wear resistance. It manages pressure well and lasts longer than any other polyurethane material on the market.
Jay White anticipates a successful, long-term relationship with this new power tool customer and sees this new product as an opportunity to expand FST's business in the power tool sector: "The bumper project has already led to other opportunities with the customer and other power tool manufacturers"