Freudenberg Innovation Award presented
This year, the Freudenberg Innovation Award (FIA) will be taken home by the team from Freudenberg Home and Cleaning Solutions (FHCS). The jury presented the award in Weinheim on May 24 in tribute to the team's new cleaning system RinseClean. With an ingenious design consisting of rinsing and spinning chambers, it separates dirty from clean water. RinseClean cuts down on the use of cleaning agents and ensures that the entire home is always mopped with clean water.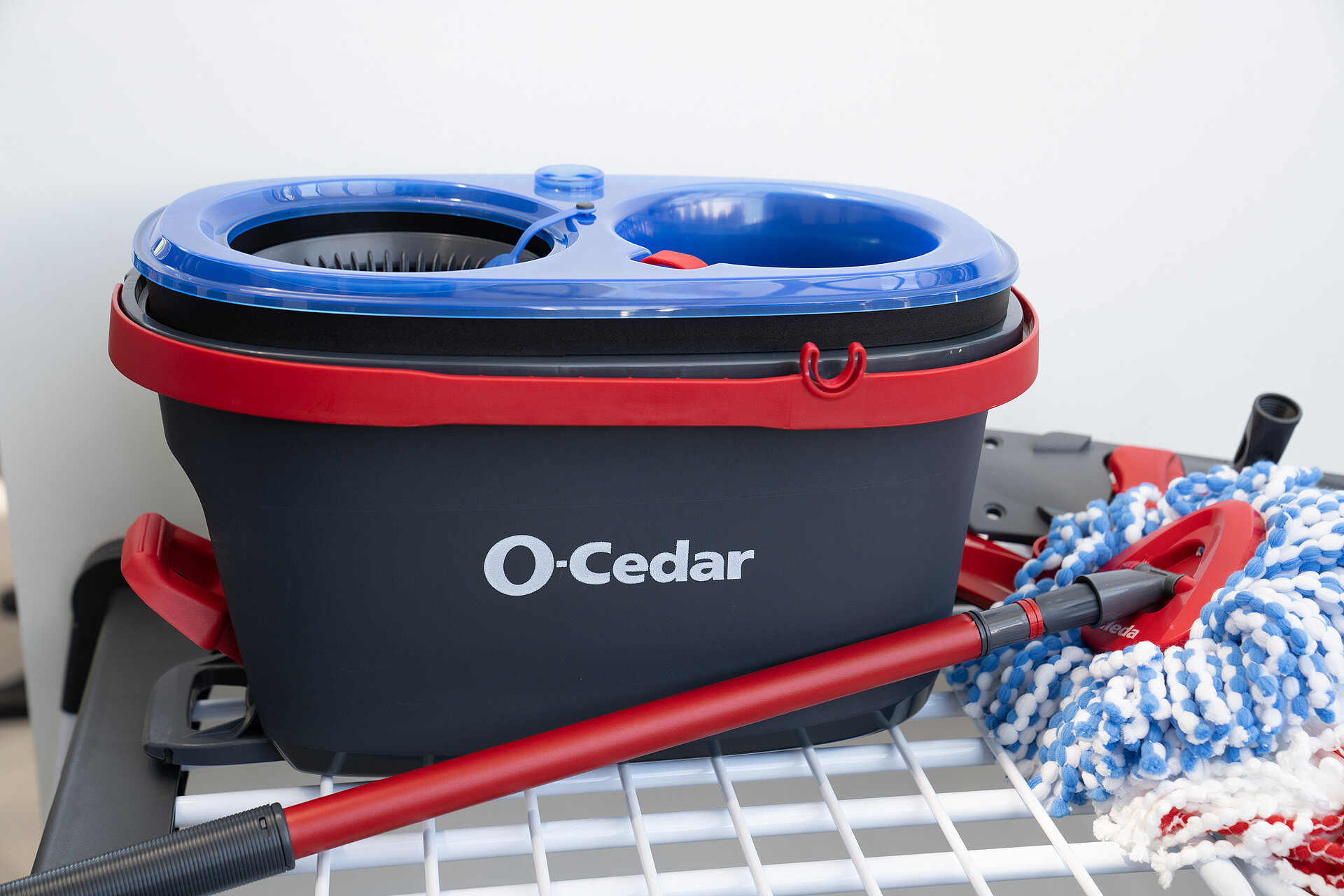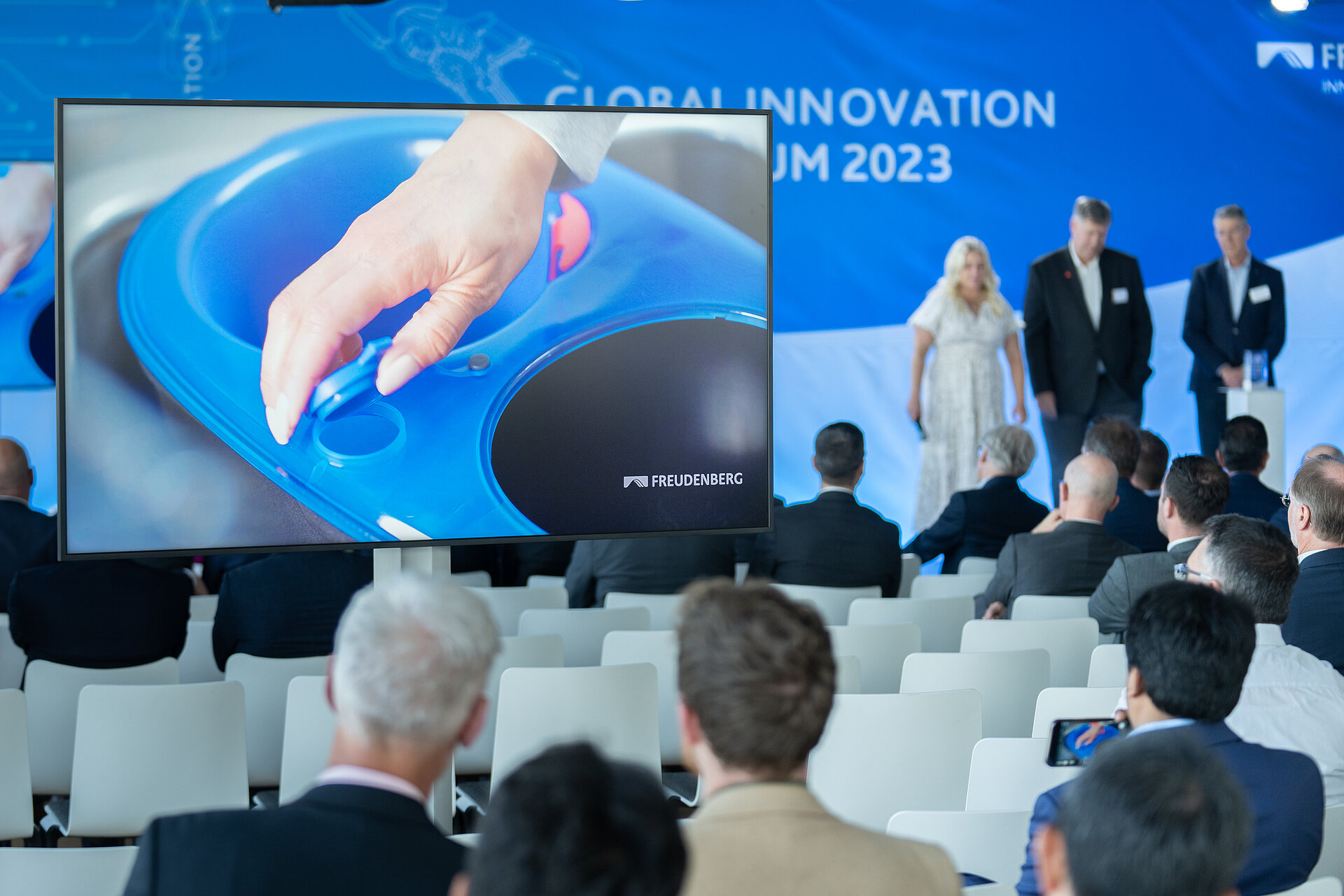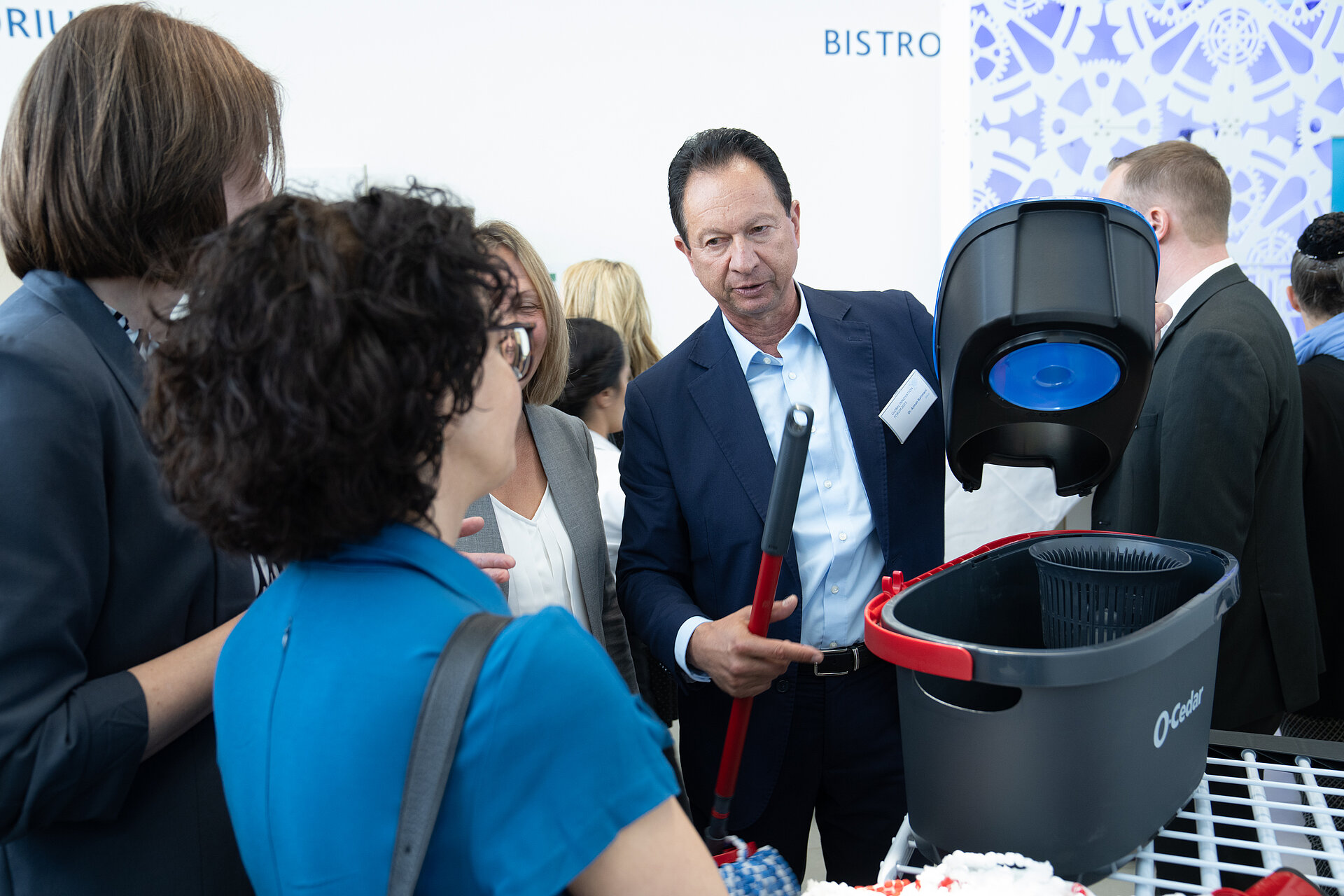 Jury and Board of Management member, Dr. Tilman Krauch, said it had been particularly difficult to choose between the five finalists this year and praised the winners for their outstanding achievements and teamwork. "You have demonstrated that creativity, collaboration and perseverance are essential when it comes to creating a successful innovation. In doing so, you have laid an important foundation for Freudenberg's future competitiveness," Krauch said.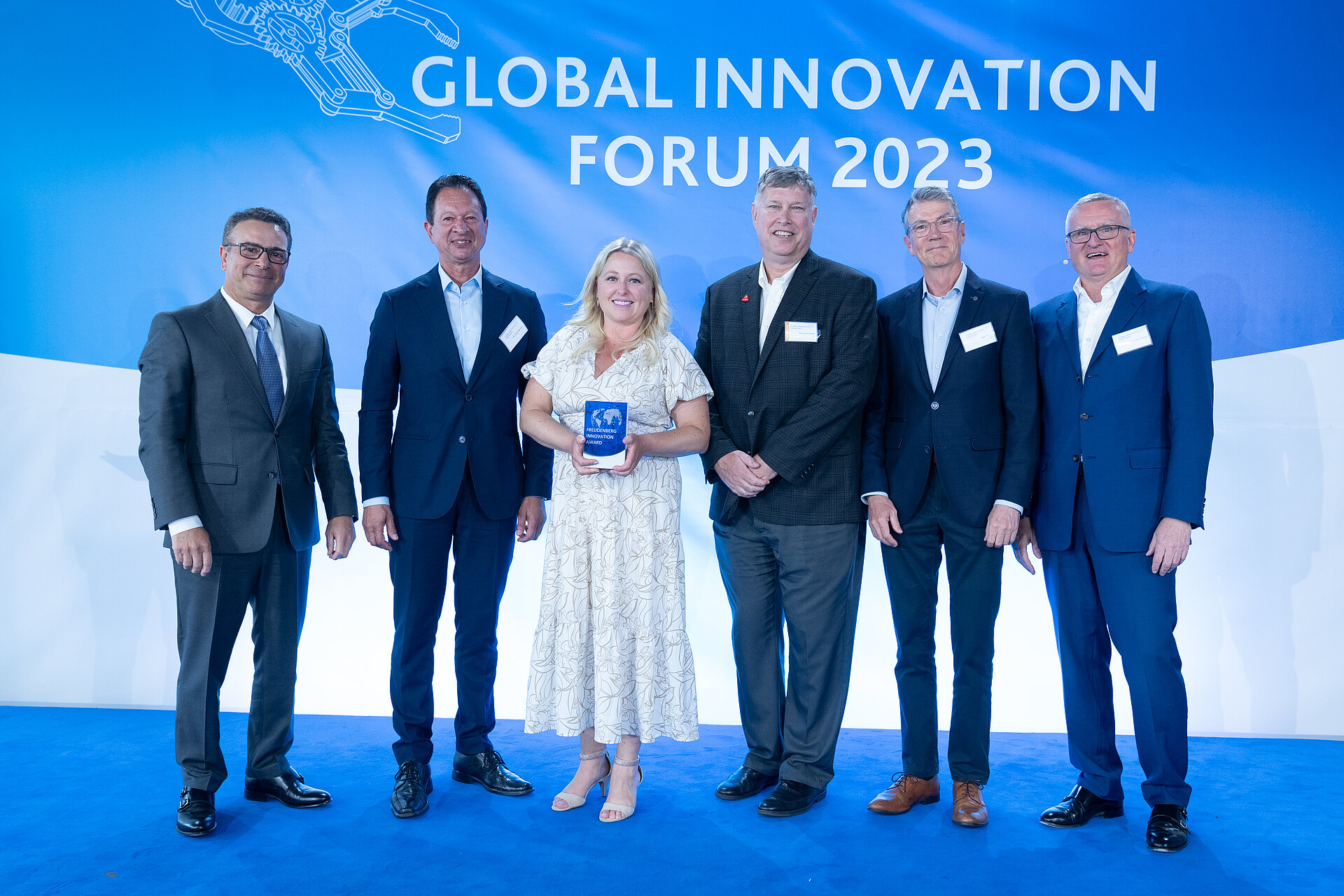 The FIA is considered to be the Freudenberg Group's most important innovation award. The company bestows the honor on particularly innovative products, processes and services developed by the Business Groups worldwide. This year, the award was presented at the Global Innovation Forum (GIF) in Weinheim on May 24. The Freudenberg Innovation Council (FIC) had previously selected five finalists from a total of 19 projects submitted, who presented their products and solutions to the Freudenberg jury.
The other finalists included Freudenberg Sealing Technologies with its thermal-management products, Freudenberg Performance Materials with its AutoLIS project, EagleBurgmann with the CobaDGS seal and Vibracoustic with the "Vulca in Motion" project.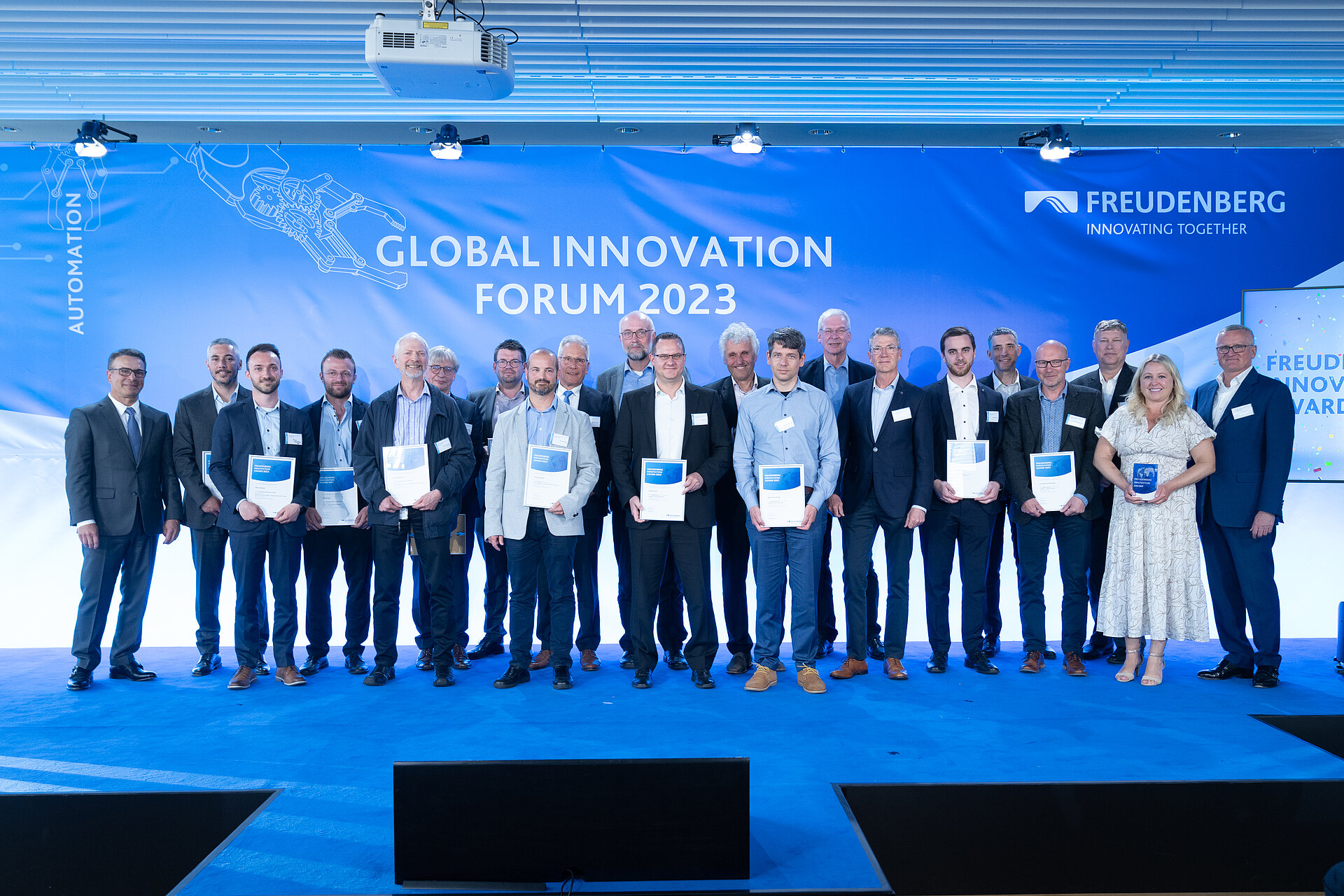 Find more information about the five finalists on youtube
RinseClean, Freudenberg Home and Cleaning Solutions
And the winner is … Freudenberg Home and Cleaning Solutions. The announcement came on May 24 in Weinheim. The jury paid tribute to its new cleaning system RinseClean. With an ingenious design consisting of rinsing and spinning chambers, it separates dirty from clean water. It cuts down on the use of cleaning agents and ensures that the entire home is always mopped with clean water.
Video
AutoLIS, Freudenberg Performance Materials
Freudenberg Performance Materials developed AutoLIS, a new automated process to handle quality control in the production process for spunlaid nonwovens. With the help of algorithms, the system independently optimizes equipment parameters and guarantees uniformly high product quality.
Video
Thermal management products, Freudenberg Sealing Technologies 
With thermal management products such as flame protection mats and barriers, Freudenberg Sealing Technologies is offering a significant improvement in safety for future electric vehicles that use battery systems with increasingly high energy densities. They prevent the spread of disastrous cell defects and protect occupants effectively.
Video
CobaDGS, EagleBurgmann
EagleBurgmann entered its CobaDGS seal into the competition. Thanks to its compact construction and a high-pressure nitrogen barrier in its seal gap, the CobaDGS is the world's first product to seal natural gas compressors without increasing methane emissions and thus damaging the climate. Customers can now operate their compressors emission-free.
Video
Vulca in Motion, Vibracoustic
With its Vulca in Motion process, Vibracoustic revolutionized the production of vulcanized elastomer components. The relocation of individual vulcanization steps not only shortened cycle times – it saved energy as well. The steps had previously occurred in the vulcanization press.
Video