Just a few kilometers south of Tel Aviv, something big is happening! With a total investment of almost half a billion euros, the world's largest seawater desalination plant, "Sorek II" is under construction there. Once built, the plant will desalinate an annual 100 billion liters of water and convert it into potable and industrial process water for over 1.5 million people, thus meeting 20 percent of Israel's water needs.
EagleBurgmann, a Freudenberg and EKK Group company, is supporting the project with sustainable sealing solutions. State-of-the-art SH3 and SH15 mechanical seals from the tried and tested SH series, specially developed for extremely high pressures in water applications, are being installed. Not only do they allow for a reliable and smooth operation but, thanks to their durability, they also help make the desalination plant more sustainable.
A reverse osmosis process is used to purify the water. This physical process to remove substances dissolved in liquids uses pressure to reverse the natural osmosis process. The new plant just south of Tel Aviv will be the largest and most advanced desalination plant in the world. And when it comes to saving energy and preventing pollution, a true game-changer.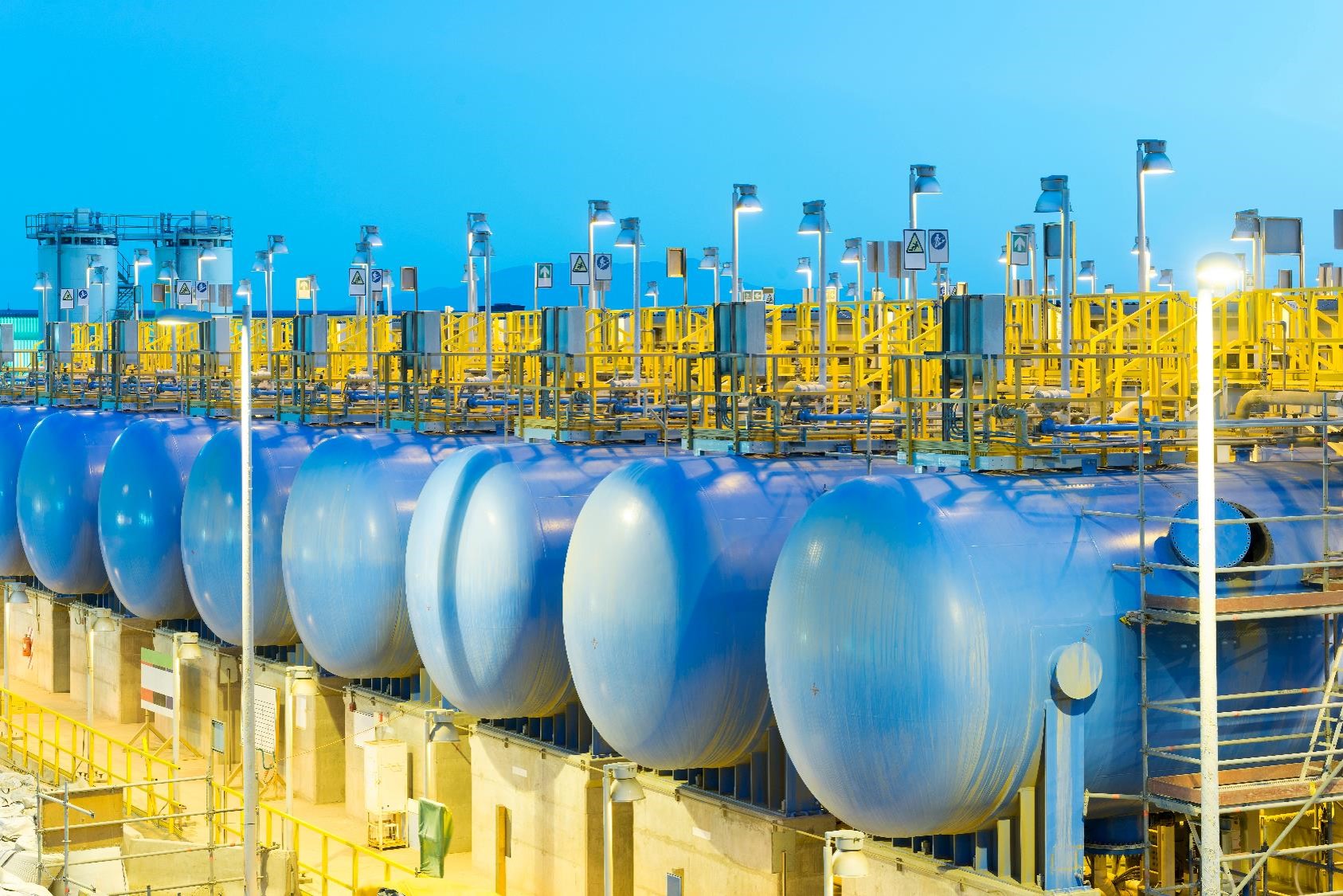 As part of the German Freuden­berg and Japanese EKK Group, EagleBurgmann is one of the world's leading providers of in­dus­trial sealing tech­nol­ogy. EagleBurgmann offers a broad range of standard products, in­di­vid­ual so­lu­tions and diverse services.