It has reinvented itself continuously over the decades and won the trust of countless customers thanks to its quality and performance – reason enough for Freudenberg to congratulate its brand Vileda on its anniversary and reflect upon its eventful history.
Vileda has been a trusted name in millions of households for generations. The brand has established itself as a synonym for innovative, premium-quality household and cleaning products. Behind the slogan "It feels great to feel at home" is the recognition that only a clean home feels like home. Today, Vileda is a worldwide leading brand-name manufacturer of cleaning and household appliances.
It all started out in the 1940s: Two attentive Freudenberg employees noticed people in the cleaning staff using scraps of nonwoven fabric from production as wiping cloths. This material appeared to be ideal for wet cleaning. Dr. Carl Ludwig Nottebohm, an expert on nonwoven materials, took up the idea and in 1948 developed Vileda, a commercial window cleaning cloth that felt "like leather."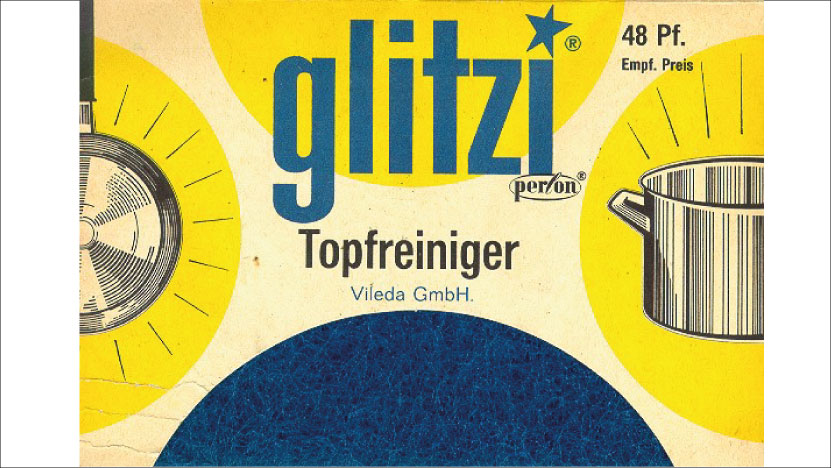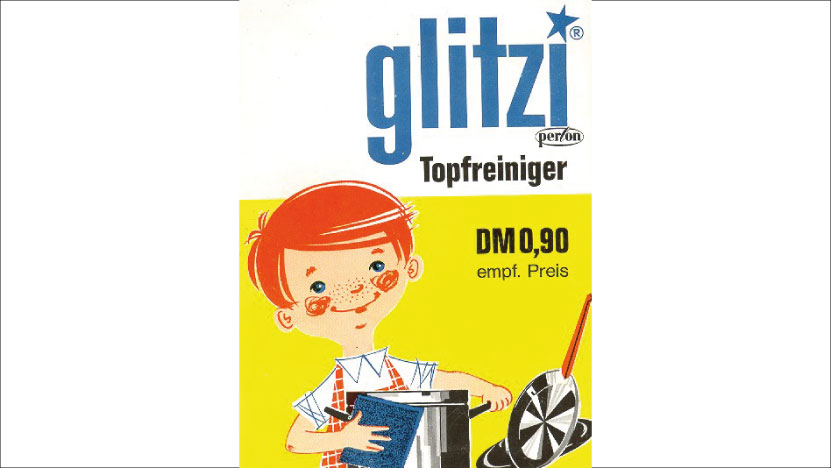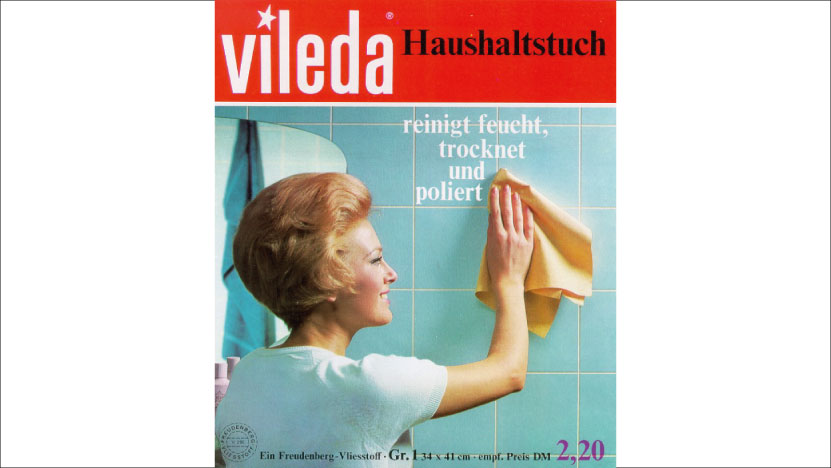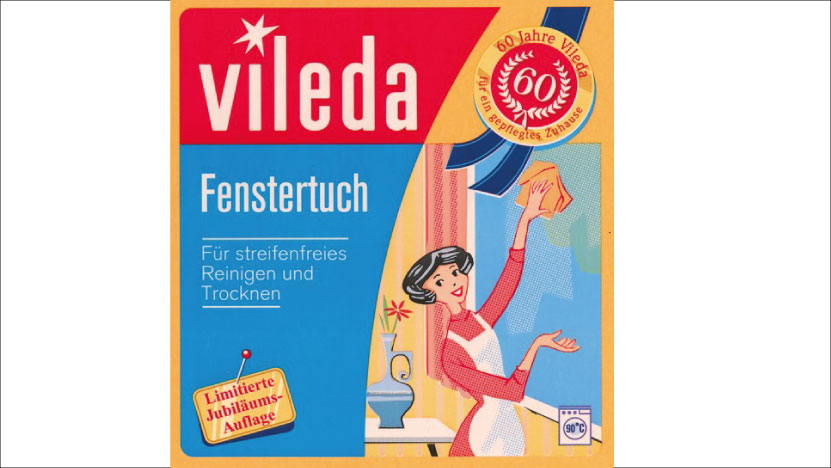 Breakthrough with the "scrubber mop"
Even though the brand embarked upon its journey with the window cloth, the real breakthrough came with the introduction of the "scrubber mop" in the 1980s, which replaced traditional methods of floor cleaning.
Vileda set new standards in cleaning time and time again. True classics, such as the Glitzi or our Ultramax, can be found in millions of households worldwide. We will maintain the great trust in the Vileda brand in the future with globally successful innovations.
Karin Overbeck, CEO of Freudenberg Home and Cleaning Solutions
Innovative and consumer-focused
Vileda went on to develop a wide range of innovative products that simplified consumers' lives in the years that followed. The introduction of the Super Sweep and Microfiber cloths consolidated the company's reputation as a pioneer in the industry. The Ultramax, Mocio and TURBO floor cleaning systems became bestsellers on markets all over the world and rank among the classics in Vileda's range to this day. The Glitzi kitchen scourer has even become an eponym! Vileda's product range expanded bit by bit. For instance, laundry care products and gloves now make up a substantial share of sales too. Development of a new range of products for pet owners is currently underway. Vileda also sells products for professional use under the Vileda Professional brand. Vileda's recipe for success: unwavering focus on consumers. As such, innovation experts at Vileda work in close collaboration with consumers to develop products that meet their requirements. Vileda works with a wide range of innovative development methods such as the design thinking approach, in which experts incorporate consumers directly in the innovation process.
Vileda was also quick to adapt to the growing awareness of environmental and climate protection very early on. Vileda has always focused on high-grade products that are exceptionally long-lasting durable and thus more resource-friendly than disposables. Another environmental advantage is that microfiber cloths and covers achieve extremely thorough cleaning results without the use of chemicals. Vileda takes a comprehensive approach in its sustainability strategy that improves the sustainability of products over their entire life cycle. In doing so, Vileda increasingly focuses on the main principles of the circular economy: For instance, Vileda develops products and packaging so that the materials can be put back into the economic cycle as easily as possible after the end of their life cycle. Vileda uses the Love it Clean logo to denote products in its range which are especially sustainable.
Thanks to new technologies, Vileda already made the leap into the market for electric cleaning equipment back in the early 2010s, such as the Vileda Virobi robotic mop. Nowadays, Vileda is focusing on the hand-held electronic appliance segment. Vileda celebrated success with the Steam cleaner, which can be had in numerous variations since it was introduced on the market. It made another big splash with the JetClean 3-in-1 wet/dry vacuum cleaner.
Even its very first idea – the window cloth – already testifies to Vileda's true entrepreneurial spirit, in which it created a genuine household cleaning classic from scraps of nonwoven fabric. Its ability to keep on developing and improving products as a team embodies the company's in-house motto "Passion for Cleaning." These factors are what has enabled Vileda to grow into such a strong brand among end consumers and in professional cleaning.